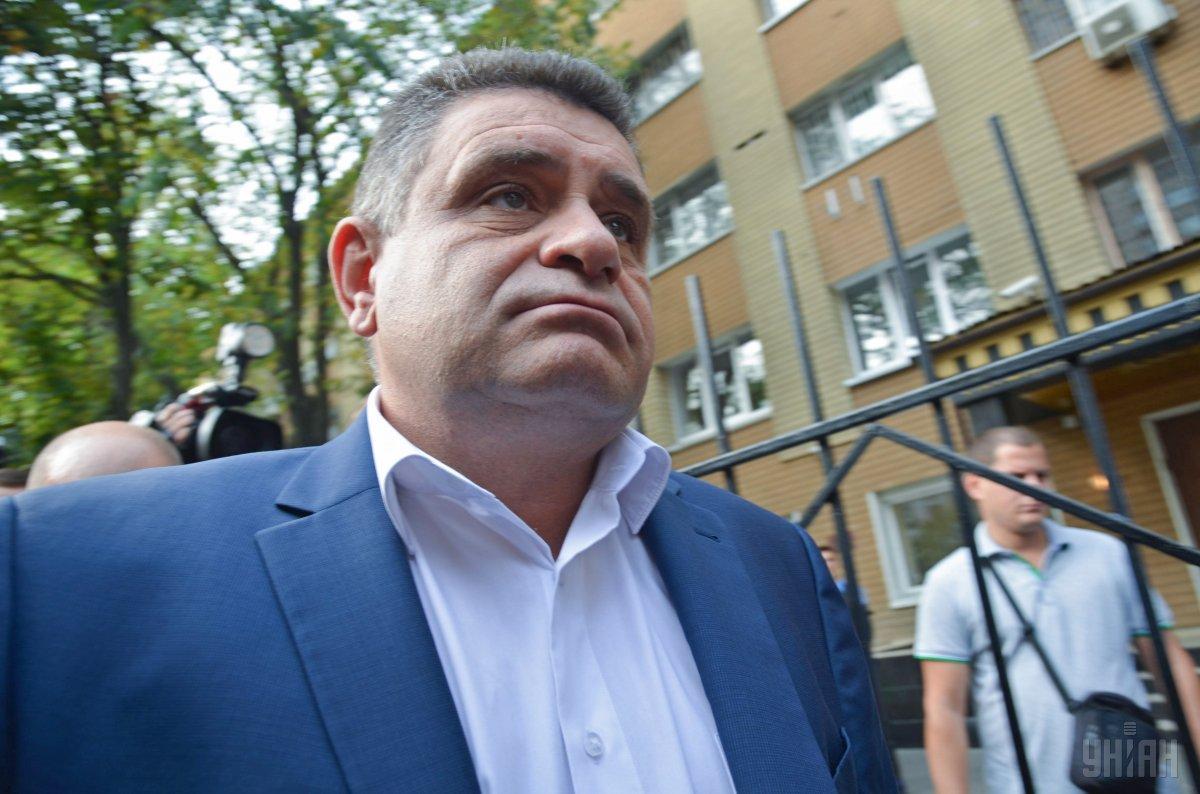 Oleksandr Tereshchuk / Photo from UNIAN
Ukrainian President Petro Poroshenko has tapped former head of the Ukrainian Interior Ministry's main department in Kyiv Oleksandr Tereshchuk, who was dismissed under the lustration law and then reinstated in July 2015 and who has been First Deputy Chairman of Odesa Regional State Administration until recently, to work as governor in Kyiv region.
Prior to that, the president dismissed Kyiv region's Governor Oleksandr Horhan based on a letter of resignation.
Decree No. 348/2018 of October 30, on Horhan's dismissal and Decree No. 349/2018 of October 30, on Tereshchuk's appointment as Chairman of Kyiv Regional State Administration are available on the presidential website.
UNIAN memo. Tereshchuk was born in Vinnitsa region in 1964. In 1991, he graduated from Kyiv Higher School under the Ministry of Internal Affairs.
From March 2008 to March 2010, he was Deputy Head of the Main Department of the Ministry of Internal Affairs of Ukraine in Kyiv and headed of the HR department.
From March 2010 to June 2012, he worked as chief of Kyiv's Holosiyivsky district police.
From June 2012 to November 2012, he headed the anti-drug-trafficking department of the Ministry of Internal Affairs of Ukraine.
From November 17, 2012 to July 2014, he was police chief in Volyn region. He was serving in the northwestern city of Lutsk when the Revolution of Dignity broke out in Ukraine. He reportedly sent Berkut riot police officers from Lutsk to Kyiv's Maidan, fulfilling the then interior minister's order. Tereshchuk resigned in February 2014 right after the then president Viktor Yanukovych fled Ukraine.
Read also"Yanukovych Helipad" handed back to Kyiv municipal community
After the Maidan events, he returned to Kyiv and was appointed police chief in the city of Kyiv in July 2014. Almost one year after, in June 2015, he was dismissed under the so-called lustration law, which is a special public employment law regulating the process of examining whether a person holding certain higher public posts worked or collaborated with the Yanukovych regime.
But on July 3, 2015, Poroshenko signed an order to withdraw Tereshchuk from the effect of the lustration law and reinstated him in office at the request of the parliament's national security and defense committee. Yet, in December 2015, Interior Minister Arsen Avakov announced Tereshchuk had been dismissed, citing the latter's reluctance in reforms of the law-enforcement sector. Some media reported that Tereshchuk had been fired for attempts to stall the police reform and organize rallies with the involvement of former police officers against the then head of the National Police, reformist Khatia Dekanoidze.
But Tereshchuk found a new job, and from April 2017 to October 30, 2018, he served as First Deputy Chairman of Odesa Regional State Administration. At that post, he was engaged in routine issues of the region's life.