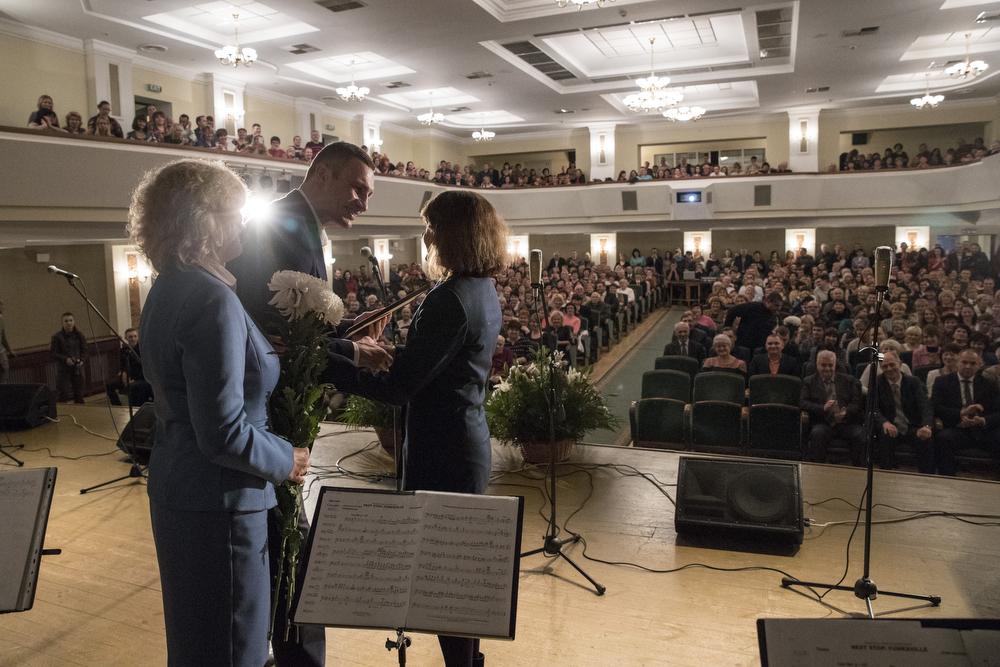 Kyiv's Metro subway on November 6 celebrates its 58th anniversary.
"I congratulate your large team on this professional holiday – Kyiv Metro Subway Day," Kyiv Mayor Vitaliy Klitschko told subway workers on November 6, the mayor's press service reported. "Fifty-eight years ago a very important event happened in the life of the capital – the launch of the first five subway stations. Today there are 52 of them!"
Read alsoKyiv Mayor Klitschko vows to present e-ticket in public transport within month
Klitschko said that a rise in public transport fares in July 2018 had let the municipal authorities increase subway employees' salaries by 25%.
In his words, the city has a "serious task" to extend subway lines to the Vynohradar and Troieshchyna districts "to make the life of hundreds of thousands of Kyivans more comfortable."
A tender is under way to build the subway line to Kyiv's Vynohradar district, he said. Furthermore, negotiations are continuing with a Chinese consortium on the subway project to extend the line to Kyiv's Troieshchyna district, he said. In addition, the city is making every effort so that 2019 will become the year of the renovation and development of the capital's subway.
UNIAN memo. Kyiv's first five subway stations – Vokzalna, Universytet, Khreshchatyk, Arsenalna, and Dnipro – were launched on November 6, 1960. Today, there are almost 8,000 workers employed by municipally owned Kyiv's Metro subway. The subway now consists of 52 stations, the deepest of them is Arsenalna, built at a depth of 105.5 meters. Some 130 subway trains service over 1.5 million passengers on a daily basis.