The damage was revealed on Friday morning / Photo from Informator.ua
Part of the sidewalk of the bridge over Brovarskyi Avenue near Kyiv's Darnytsia subway station reportedly collapsed on Friday, November 16.
The damaged slab and the cavity were revealed at around 08:00 Kyiv time during regular inspection, the municipal utility service has reported, the Informator portal said.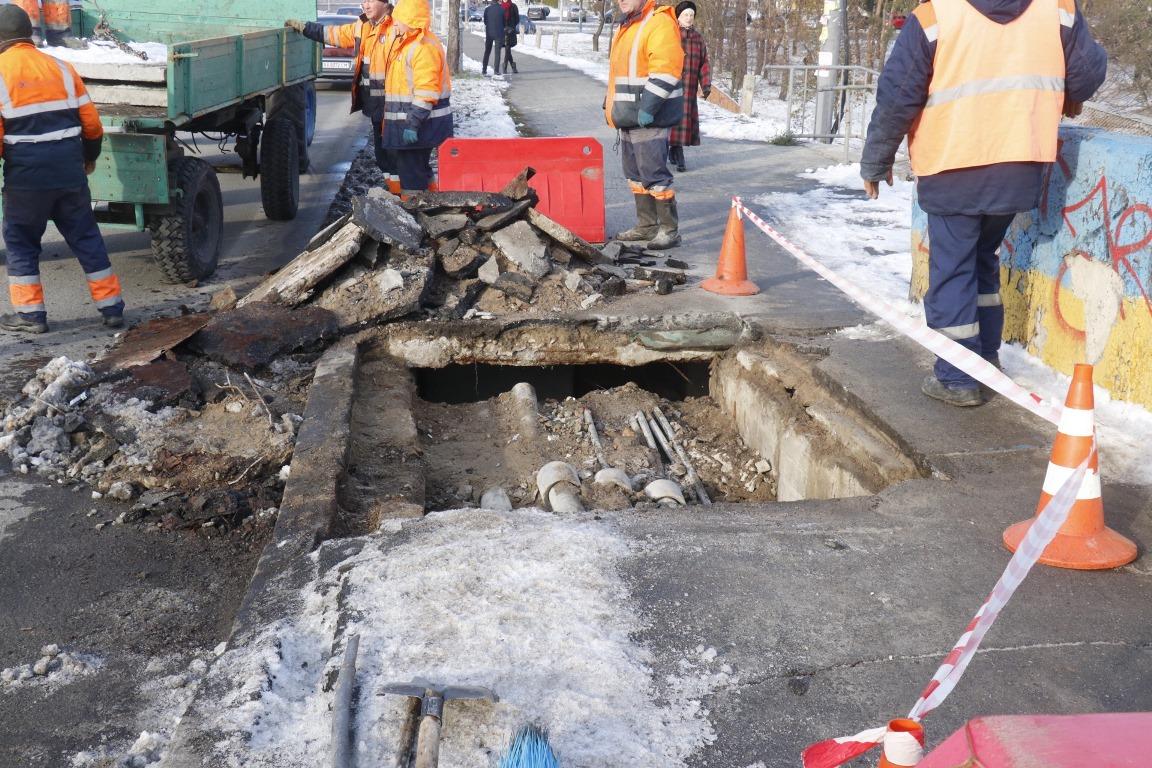 The damaged section was almost as wide as the sidewalk / Photo from Informator.ua
Yet, repairs to the bridge began only at noon. The hollow part was almost the entire sidewalk in width. The traffic lane in the direction of Perova Boulevard was blocked.
The damaged slab was being replaced with a new one.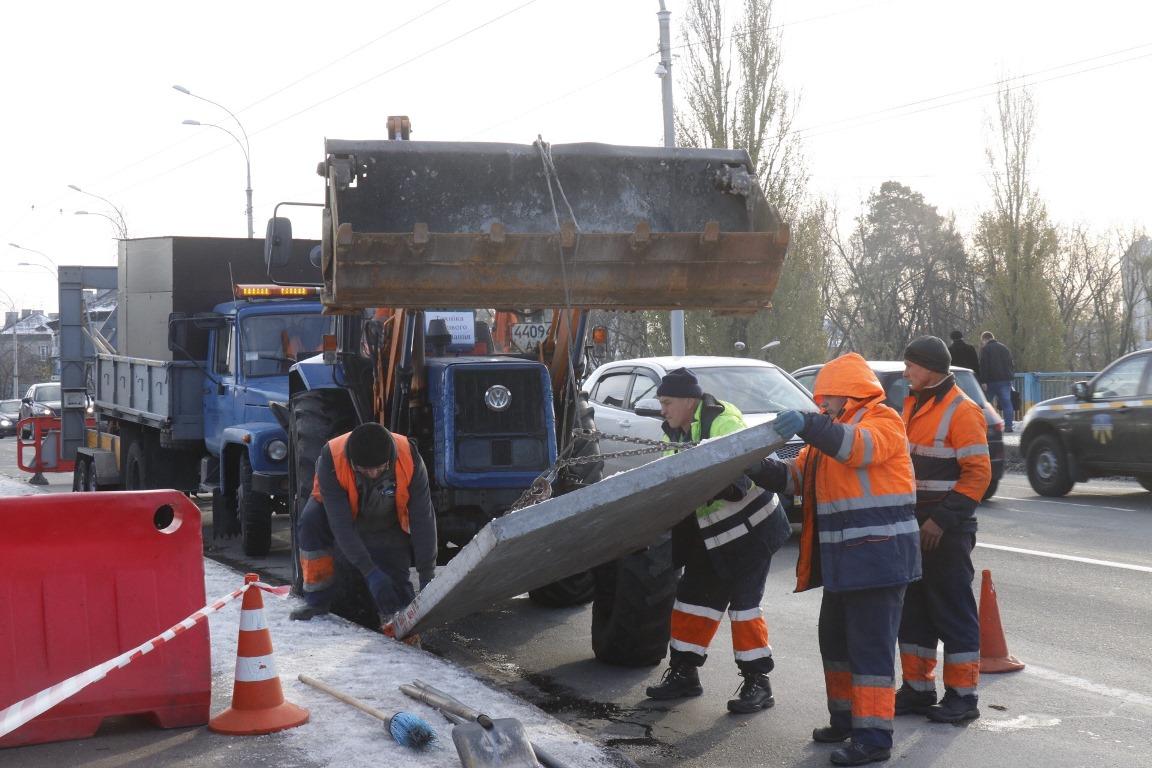 A new section will be installed / Photo from Informator.ua
Traffic along the bridge was limited. But workers said the repairs might take several hours. They suggested the damage could have been caused by heavy equipment, such as a snowplow, which most likely drove onto the pavement.
At the same time, Kyivavtodor, a Kyiv municipal enterprise engaged in road repairs, said that reports about the collapse of the bridge were untrue, as those were repairs to the sidewalk of the overpass and they were supposed to be completed by the end of Friday.