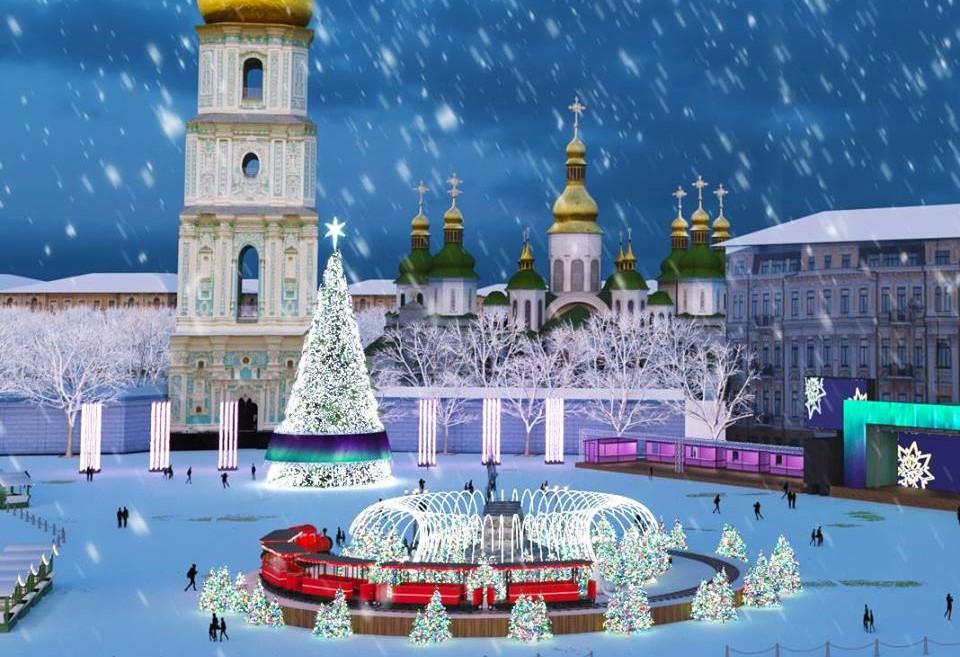 Folk Ukraine
The Ukrainian capital city of Kyiv offers many interesting events in various parts of the city on Christmas and New Year's eve.
Read alsoOrthodox Christians celebrate Christmas Jan 7 (Photo)
The festive period will be from December 15, 2018 to January 13, 2019. The New Year trade fair with the main Christmas tree is scheduled to open on December 19, Saint Nicholas' Day. Kyiv's Sofiyska and Mykhailivska Squares will traditionally host Christmas and New Year festivities overnight January 1.
Large 3D figures based on paintings by famous Ukrainian artist Maria Pryimachenko will be installed in the "New Year Town" on Kontraktova Ploshcha ("Square of Contacts"). Moreover, a stage and a 20-meter-tall Christmas tree are expected to be installed in Kyiv's Podil district.
Ukraine's Expocenter, also known as the VDNH, will host the Zymova Krayina ("Winter Land") Fest from December 14, 2018 to January 20, 2019. A trade fair, the residence of Santa Claus, and slides will also be arranged there. Ukraine's first New Year Citrus Festival is expected to take place at Spivoche Pole landscape park in Kyiv's Pechersk district December 21 through January 7.