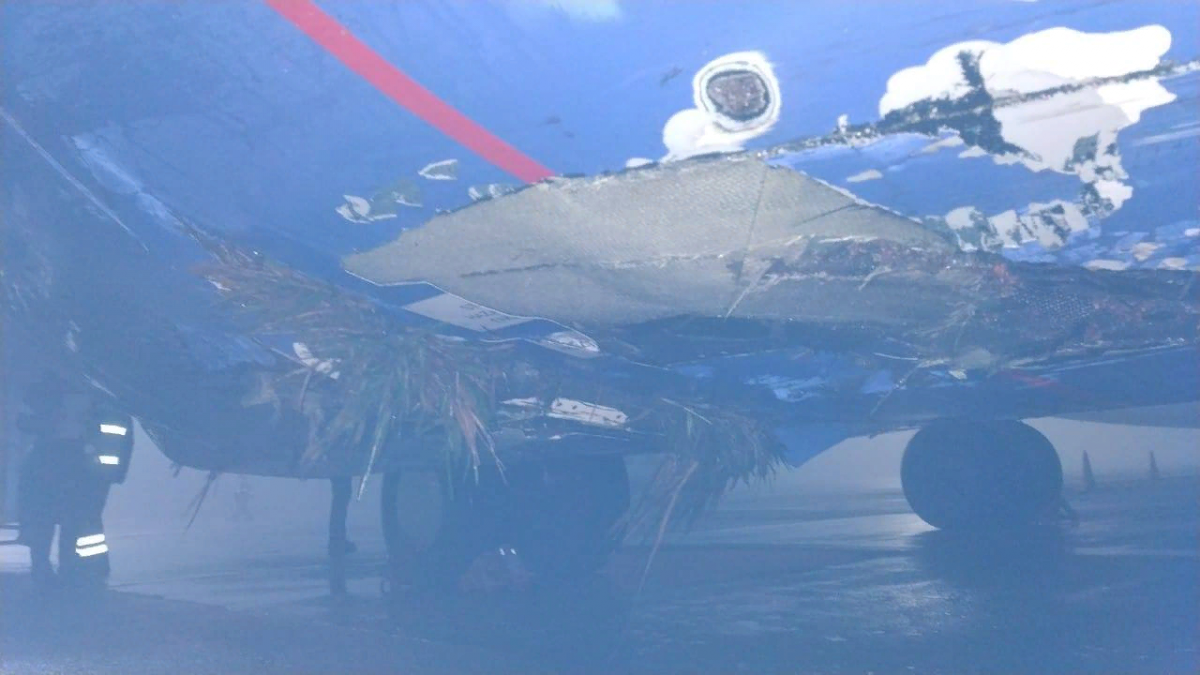 Photo from social media
A Belavia plane has reportedly made a crash landing at Boryspil Airport and skidded off.
The accident happened on Sunday evening.
"Now, other flights that were heading to Boryspil Airport are being redirected to other airports across Ukraine," a post on the Euromaidan page on Facebook says.
The media outlet Glavcom also reported about the accident, citing passengers who flew by another plane. Their crew informed them about the hard landing of an airline, explaining change of their landing site.
Read alsoKyiv-Boryspil high-speed railway line to be launched Nov 30 – PM Groysman (Photo)
"The flight cannot land at Boryspil and is heading to Kyiv Sikorsky Airport (Zhuliany). An accident has happened at Boryspil in connection with crash landing," the passengers quoted their pilots' explanation.
As a result of the accident, one of the airport's two runways was closed for flights. Due to the overload of the second runway at Boryspil, some flights have reportedly been sent to Kharkiv and Odesa.
Boryspil Airport's website has no information about the incident.
"The airport is operating in normal mode," Director of Boryspil Airport Pavlo Riabikin told the Ukrainian news outlet Vesti late on Sunday.
"When taxiing out, a Belavia plane hit the lights. We closed the runway for a while in order to clear it up. The plane drove to the stop on its own. The plane belongs to Belarus, and they will find out the causes behind what has happened. Its fairing has been scratched. There is no other damage," he said.
Eleven aircraft were redirected to other airports shortly after the accident had happened, he added.