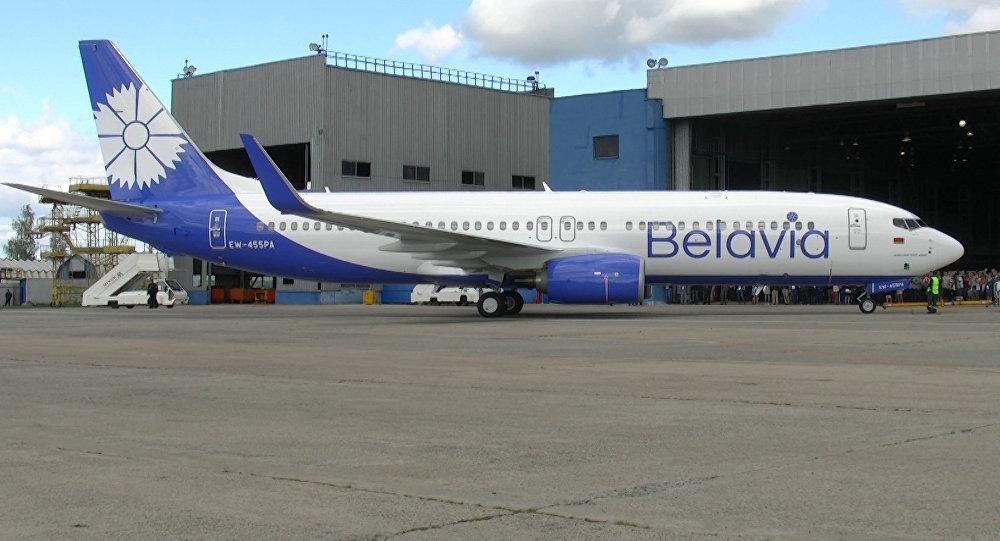 Photo from open sources
The Belavia air carrier has commented on a Sunday evening's crash landing of its Boeing 737-500 passenger jet in the Boryspil Airport.
"After landing in adverse weather conditions, the aircraft performing the flight B2 845 on route Minsk – Kyiv on December 9, 2018, hit the ground [outside runway] with its starboard landing gear," the airline's press service told TUT.BY.
The aircraft commander eliminated the sideway dodging effect after which the aircraft continued to move along the runway to its parking spot. The aircraft sustained minor damage. None of the passengers and crew members were injured.
Read alsoBelavia plane reportedly makes crash landing at Boryspil Airport (Photo)
Belavia reports that the causes of the incident are being investigated. The Boeing 737−500 aircraft has a damaged fairing. Airline experts are now at the airport, inspecting the plane.
Passengers set to fly from Boryspil to Minsk were rebooked for another flight.
"The airport is operating in normal mode," Boryspil Airport CEO Pavlo Riabikin told the Ukrainian news outlet Vesti late Sunday.
"When taxiing, a Belavia plane hit the lights. We closed the runway for a while in order to clear the scene. The plane drove to its parking spot on its own. The aircraft belongs to Belarus, and they will find out the causes behind what has happened. Its fairing has been scratched. There is no other damage," he said.