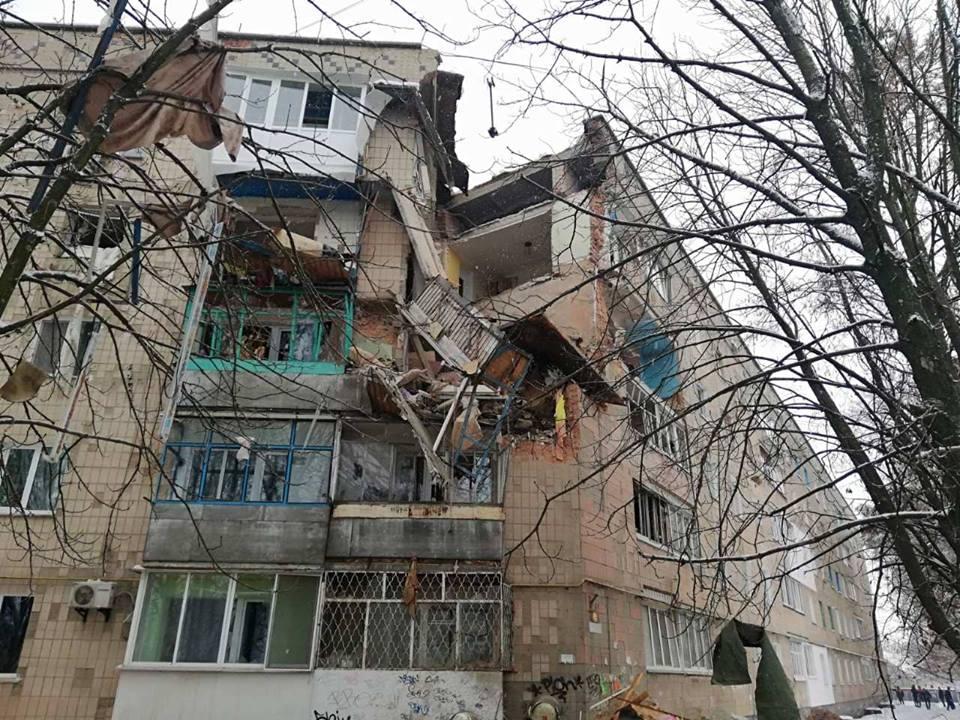 State Emergency Service of Ukraine
A five-storey residential building in the town of Fastiv, Kyiv region, has been struck by what appears to be a gas explosion on Friday morning.
The explosion resulted in the destruction of the third, fourth and fifth floors. Medical and rescue teams, as well as police and bomb squads, are working at the scene, according to the Kyiv Region PD.
Read alsoMan killed in grenade blast in Kyiv
Residents are being evacuated from the affected building
The Kyiv region police received a message about the explosion at 09:15 on Friday.
A K9 unit has been deployed at the scene in the search for the people who might remain under the rubble.