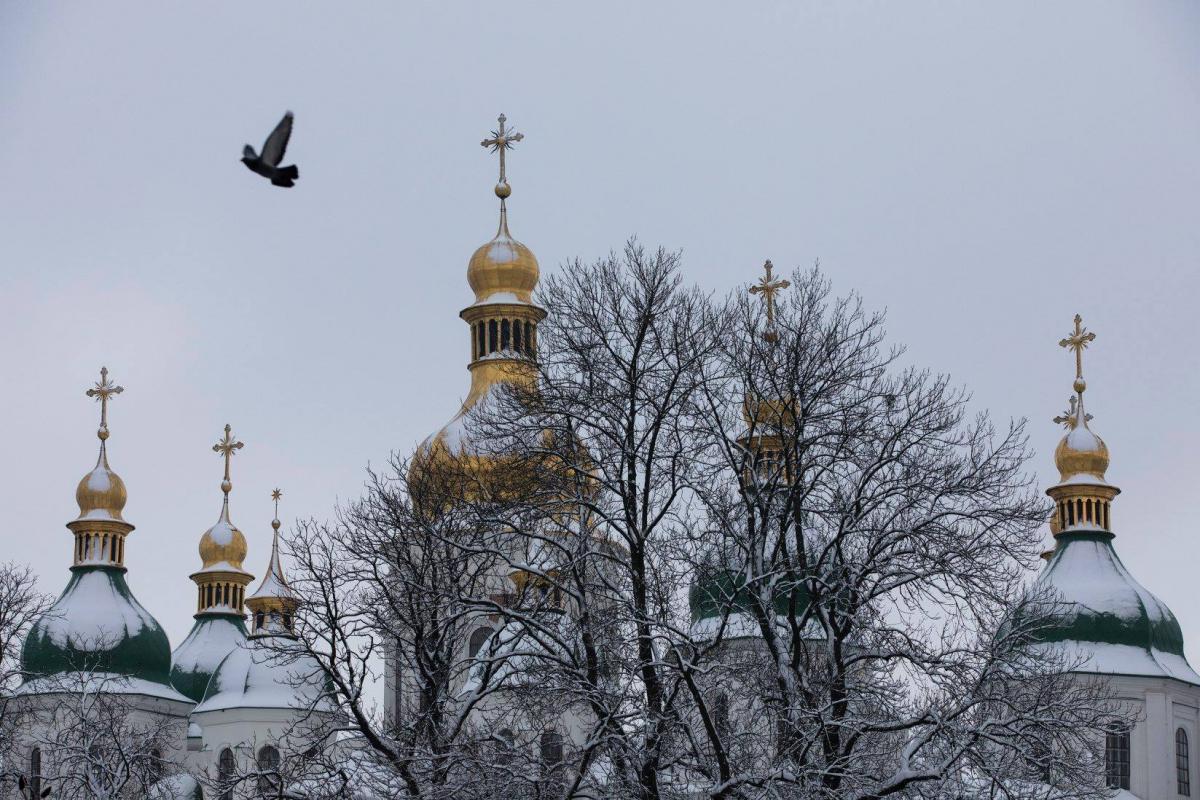 Ukraine's Presidential Administration
On Christmas Day, January 7, Epifaniy, a newly-elected Metropolitan of the new Orthodox Church of Ukraine, will hold a liturgy in St. Sophia Cathedral in Kyiv where a tomos of autocephaly will be shown to the public, according to the Metropolitan's press service.
President of Ukraine Petro Poroshenko, Speaker of the Verkhovna Rada of Ukraine, MPs, Cabinet members,  as well as representatives of Ukraine's cultural circles, chaplains, and volunteers will take part in the general prayer.
It is noted that the service will begin at 10:00.
The statement notes that on this day, the Ukrainians will rejoice not only over the birth of Christ but also the revival and establishment of a single local Ukrainian Orthodox church.
Read alsoBartholomew calls on leaders of autocephalous churches to recognize Orthodox Church of Ukraine
"The tomos will be a visible sign of confirmation of church autocephaly and independence – the document that the Ecumenical Patriarch Bartholomew will grant to Metropolitan Epifaniy on January 6," the report says.
Believers will be able to watch the liturgy from a large screen on St. Sophia Square.
"After the liturgy, the tomos will be transferred for public viewing to the refectory church of St. Sophia of Kyiv (Small Sofia), where everyone will be able to see it from 8:00 to 18:00, daily.
As UNIAN reported earlier, the Unification Council of members of the Ukrainian Orthodox churches in Kyiv on December 15 elected Metropolitan of Pereyaslavsky and Bila Tserkva from the then Ukrainian Orthodox Church of the Kyiv Patriarchate Epifaniy (also known as Epiphanius I) as head of the new local Orthodox church in Ukraine. On January 6 in Istanbul, he, as Primate of the Orthodox Church of Ukraine and Metropolitan of Kyiv and All Ukraine, is to receive the tomos of autocephaly from Ecumenical Patriarch Bartholomew.