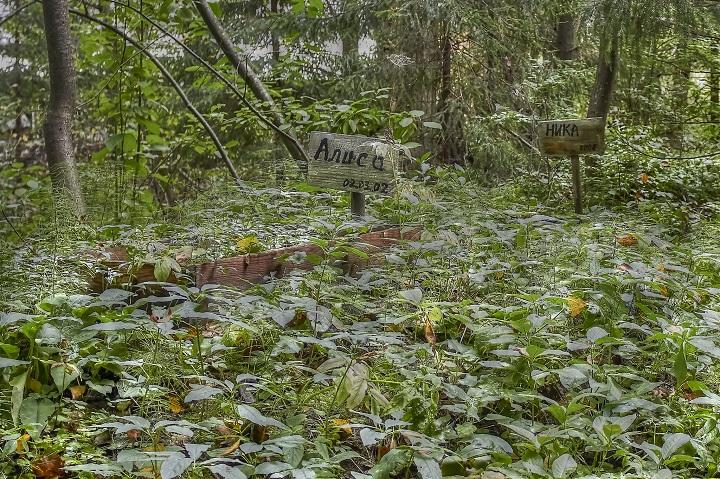 Locals have to bury pets on unofficial cemeteries / Photo by Dmitriy Protsenko, flickr.com
Kyiv's authorities plan to open the first official pet cemetery by the end of 2020.
In 2019, it is planned to build 60% of the facility with UAH 2 million, or about US$71,000, to be allocated from this year's budget, according to the online magazine Novoe Vremya (NV).
"We've planned only UAH 2 million in 2019," Taras Panchiy, the head of the municipal development department, told Radio NV. "The facility requires full evaluation, as it is an unfinished construction project. And when we have a full inventory, full evaluation indicating what needs to be dismantled, we will be able to launch the project. This means that its active phase will begin late in 2019 or in 2020.
Read alsoAnimal rights activists hold rallies in 20 Ukrainian cities (Photos, video)
It is impossible to legally bury pets in Kyiv now. Locals have to bury their pets on their own at one of the unofficial cemeteries in the city.
The local authorities first addressed the question of building a pet cemetery almost 15 years ago, and in 2007, Kyiv City Council passed a decision according to which pets should be buried only in specially designated areas, but the cemetery has never been built.
The local authorities estimated the project at more than UAH 20 million (US$4 million at a forex rate in 2007). The facility was expected to occupy four and a half hectares of land. They also planned a crematorium (a cremation facility) and a columbarium (repository for animal ashes). Now there are several unfinished facilities there. As of 2008, some UAH 13 million (US$1.7 million at a forex rate in 2008) was spent the construction, and two years later the project was frozen.
The official pet burial site will be built in the Troyeshchyna area in the city's Desniansky district, where one of the unofficial cemeteries is located. Another big unofficial cemetery is in the Rusanivka area, Dniprovsky district. Single pet burial sites can be found in the center of Kyiv as well.