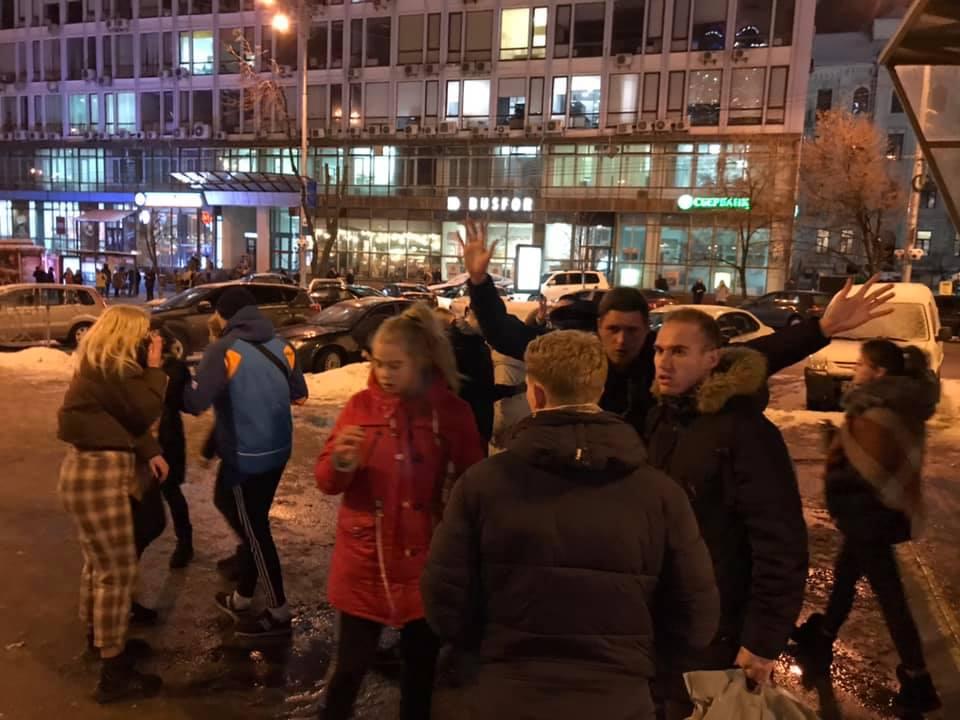 Facebook Ilona Silenko
A group of teenagers brutally assaulted a passer-by near the Palats Sportu (Palace of Sports) metro station in Kyiv on the evening of Wednesday, according to an eyewitness, Ilona Silenko, who reported the incident to the police.
"At about 20:00-20:10, these monsters, in a group of 10 to 15 people, ran after a man and I saw them knocking him onto the ground, starting to savagely kick him in the liver and head. I begged them to stop but some girls charged at me and attempted to hit me. I called the police," the local woman said, according to the Kyiv Operative Facebook community.
Ilona Silenko adds that some members of the group were apprehended despite their efforts to flee on a subway train.
In the comment section to the original posting, users claim this is not the first case the said group of teenagers attacks passers-by in the area.
At the same location on Jan 2, the youths allegedly assaulted a man and his teenage son.
Another user noted that the group had earlier been spotting outside the Palace of Sports drinking alcohol  in public.
Kyiv police have requested that anyone who has any information regarding the incident or persons in question report to the police via a 102 hotline or by calling a mobile number +380997170043.
It was also reported that the victim of the attack had not reported the assault and was yet to be identified.
The act was qualified as "hooliganism", police say.
Warning! The video contains graphic scenes of violence and is not recommended to anyone under the age of 18.