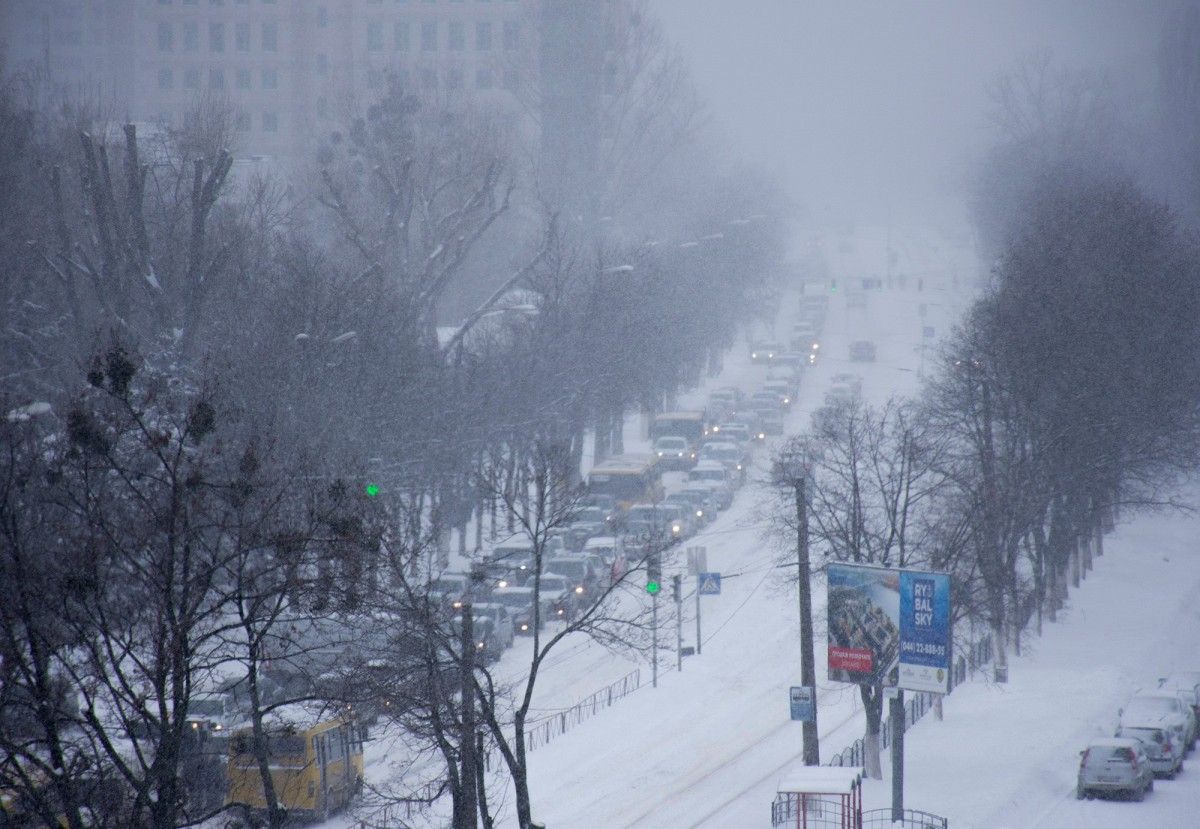 Oleg Katkov, Facebook
Heavy snowfall that started in the morning of Wednesday, January 23, caused major traffic jams across the Ukrainian capital city of Kyiv.
Weather forecasters earlier warned that the snow cover might increase by 10-15 cm amid wind gusts at speeds reaching 15-20 mps.
Municipal utility services are struggling to clear the roads, according to 112 Ukraine TV Channel.
The Kyiv City State Administration says 390 heavy snow cleaners have been deployed along with 50 emergency teams.
Read alsoUkraine's police probing into large embezzlement during Kyiv Boryspil Express construction
According to Google Maps, worst traffic jams are reported along Peremohy Avenue (near Zhytomyrska and Sviatoshyn subway stations, and the National Circus of Ukraine), Naberezhne Highway, and in the area of the Bessarabska Square.
Traffic is also paralyzed along Vadyma Hetmana Street, Kosmonavta Komarova Avenue, Yuriya Illienka Street, Semena Skliarenka Street, and Dorohozhychi Subway Station.
Heavy traffic was seen on Heroiv Stalinhradu Avenue, and all city bridges across the Dnipro River.
Temperatures will drop across Ukraine, with heavy snowfalls expected in the central and western parts of the country, weather forecasters say.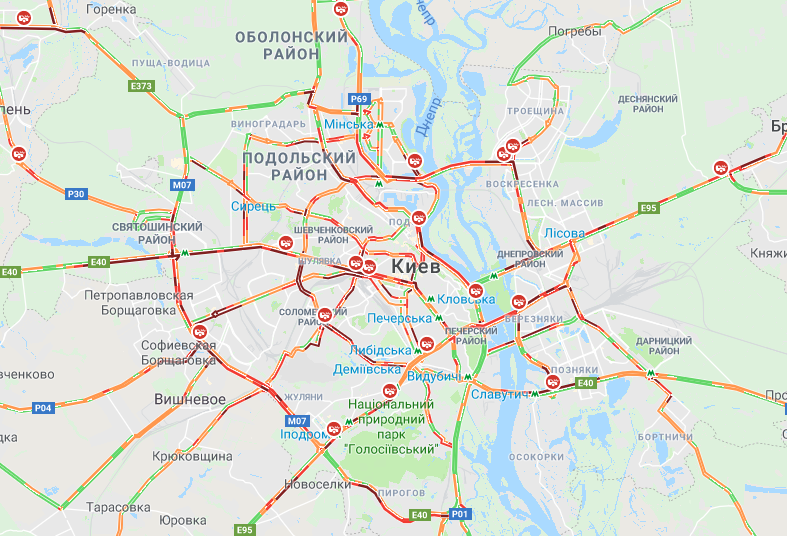 Screenshot