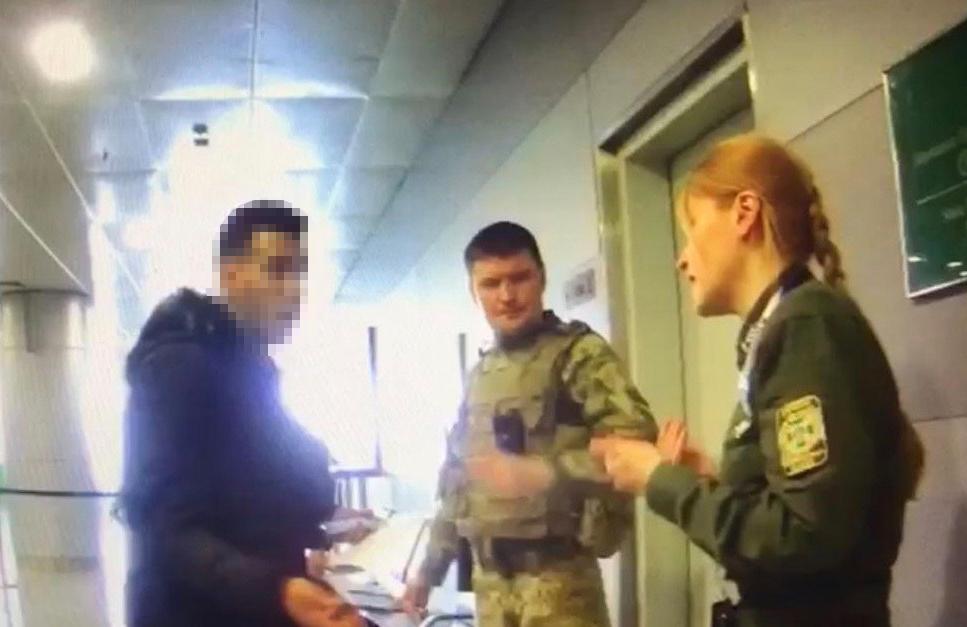 State Border Guard Service of Ukraine
A Moroccan who arrived in the Boryspil International Airport from Istanbul charged at a Ukrainian border guard after he was refused entry into Ukraine following an extended interview.
During the border control, a foreigner told border guards he was coming to Ukraine as part of an exchange program. At the same time, he said he would teach Ukrainian children English and one more language; however, his English was poor, according to the report.
Read alsoUkraine's police probing into large embezzlement during Kyiv Boryspil Express construction
Also, Moroccan failed to provide evidence he had enough money to stay in Ukraine for the declared period of his trip, according to the press service of the State Border Guard Service.
"Following an extended interview with the foreigner, border guards denied crossing. Perhaps, the passenger was very upset over the fact because he did not seem to be willing to return home. He was quite aggressive and attempted to assault a border guard," the report said.
The man was immediately subdued, detained, and brought to administrative responsibility for noncoplience with law enforcement. The incident was reported to the national police.