Two aircraft crash on ground at Borispol airport
12:55, 20 February 2015
Kyiv
Two aircraft collided on the ground at Borispol airport in Kyiv on Thursday when a maintenance team checking the engines of one of the planes accidently set them to full throttle.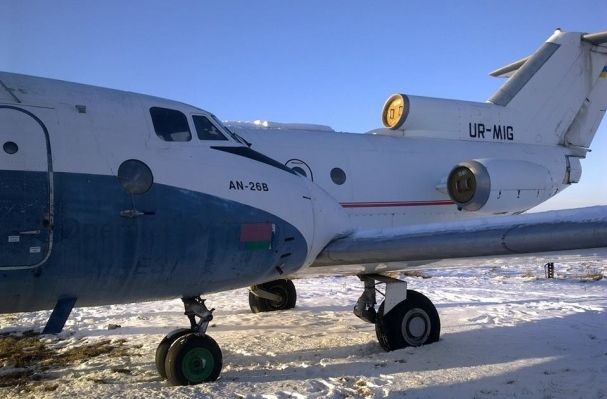 Photo from aerovokzal.net.ua
The maintenance crew were working on the engines of an An-26B, identification No. EW-246TG, when the accident occured, Ukrainian news broadcaster TSN reported with reference to the Aerovokzal online information resource.
While checks were underway, the engines were put on full throttle by mistake, and the plane began moving across the aircraft parking area, where it collided with a Yak-40 UR-MIG.
The incident is under investigation. The aircraft parking area where the collision occurred is located in Boryspil, not far from Boryspil International Airport.
If you see a spelling error on our site, select it and press Ctrl+Enter