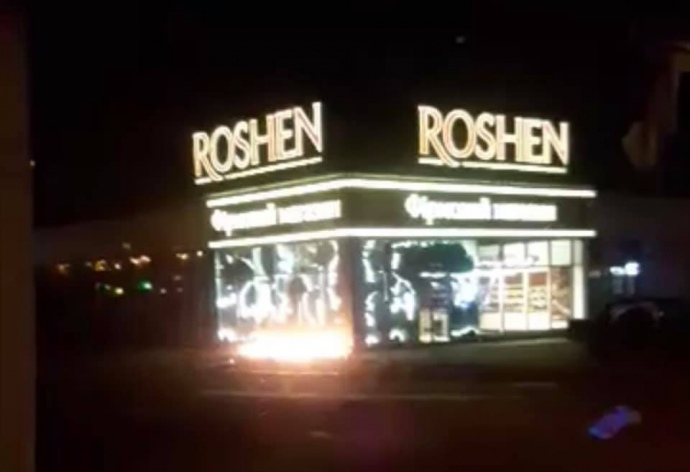 facebook.com/alex.shchur.69
A Roshen confectionery store near the Heroiv Dnipra subway station in Kyiv's Obolonsky district has been damaged in a recent arson attack.
The incident occurred on March 17, the Ukrainian online newspaper Ukrayinska Pravda reported, citing the Kyiv police's press service.
Read alsoKyiv Roshen Confectionary Factory quadruplicates profit in 2018
"A substance of unknown origin was seized on the scene; it was sent for tests," the police said.
The incident was qualified under Part 2 of Article 194 of the Criminal Code of Ukraine (intentional destruction or damage to property by arson).
The punishment could be imprisonment from three to fifteen years.
"The probable cause of the fire is arson, but the final cause will be established by law enforcement agencies," spokesperson for the State Emergency Situations Service in Kyiv Svitlana Vodolaha said.
The facade wall of the building's exterior was damaged on an area of two square meters.
The fire was put out at 23:17 Kyiv time on March 17.
There were no casualties as a result of the incident.