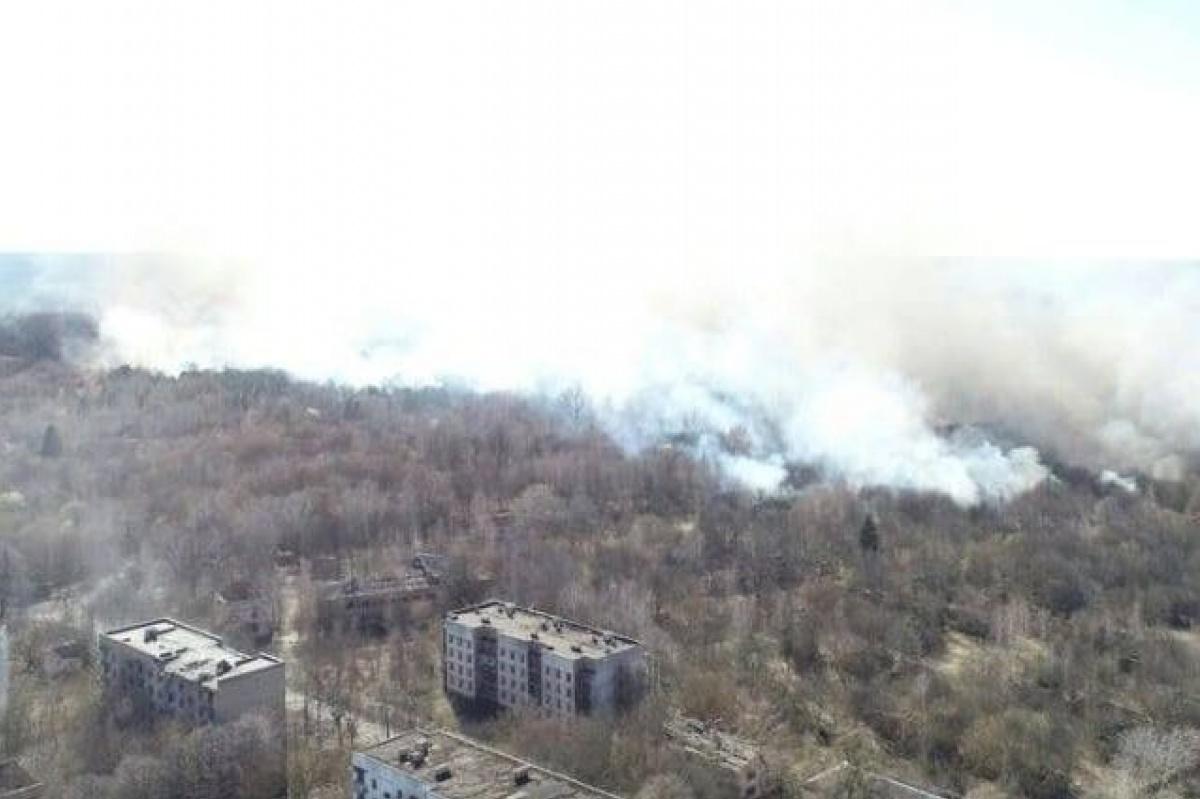 The abandoned village of Poliske in the Chornobyl Exclusion Zone / Photo from Emergencies Service's press center
A massive wildfire on Tuesday, April 2, ignited 10 hectares in the Chornobyl Exclusion Zone outside Kyiv; a Firekiller helicopter and a firefighting aircraft have been engaged in putting it out.
"At 14:18 Kyiv time on April 2, the State Emergencies Service received a report that open grassland on an area of 10 hectares on and about 25 abandoned half-ruined facilities had been ignited near the [resettled] village of Poliske in the Chornobyl Exclusion Zone," the service's press center said.
Read alsoHBO announces premiere of 'Chernobyl' historical drama miniseries
As of 17:00 Kyiv time, rescuers managed to limit the fire spreading to 30 abandoned half-ruined buildings, as well as burning grassland on an area of 20 hectares in the Exclusion Zone near the village of Poliske, which was resettled in 1999.
Some 98 firefighters and 23 pieces of equipment were involved in extinguishing the fire. Of them, there are 73 Emergencies Service workers and 14 pieces of the service's equipment, including an An-32P Firekiller aircraft and a Mi-8 helicopter.
As of 20:00 Kyiv time on April 2, occasional remnants of the facilities continued smoldering in Poliske.
The Chornobyl Exclusion Zone covers an area of approximately 2,600 km2 (1,000 sq mi) in Ukraine immediately surrounding the Chornobyl Nuclear Power Plant where radioactive contamination from nuclear fallout is highest after the 1986 nuclear disaster.