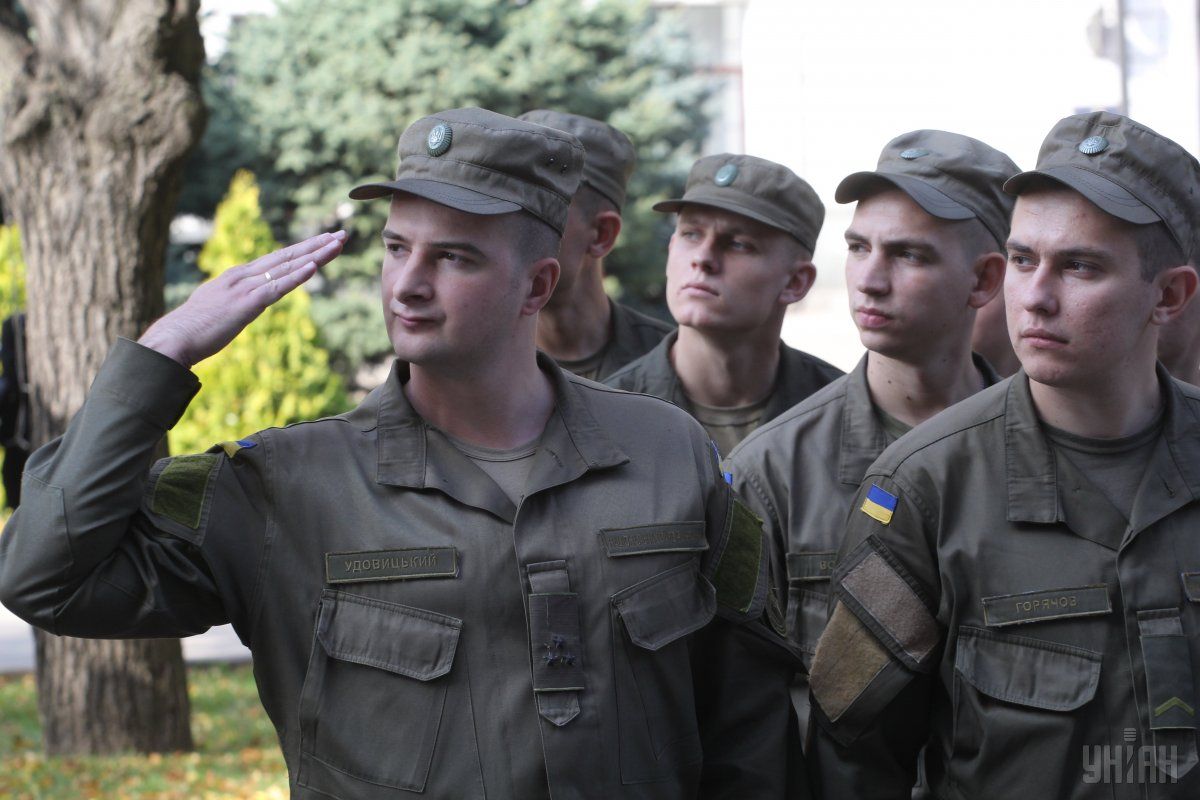 Photo from UNIAN
Military commissar of the Kyiv city military registration and enlistment office Serhiy Kliavlin says 780 Kyiv residents will be called up for military service within the spring-summer conscription campaign.
Read alsoAnother scheduled stage of Army draft launched in Ukraine
According to the commissar, the campaign in Kyiv, as well as across Ukraine, was launched on April 1, and would last three months, until June inclusive. Some 780 Kyiv residents are expected to be called up for military service, including 423 people in the Armed Forces of Ukraine, 190 in the National Guard, 147 in the State Border Guard Service, and 20 in the State Special Transport Service, the official told a briefing on April 8.
In general, the draft reserve in Ukraine's capital city exceeds 30,000 people.
According to Kliavlin, they are residents of Kyiv aged 20 to 27. However, this figure does not take into account those who are eligible for deferment, as well as those who cannot serve for medical reasons.
He also expressed the hope that the problems with the draft, which was observed last November, when Kyiv managed to fulfill the plan of conscription only by extending the deadline for sending young men to military units, would not occur during this year's conscription campaign.
"So far, everything is going according to plan, and we see no problems," Kliavlin said.
As UNIAN reported earlier, a spring stage of military conscription started in Ukraine on April 1, in accordance with presidential decree No. 22/2019 of January 30, 2019.
According to the document, male citizens of Ukraine over 20 years (under 27) of age who have passed medical examination shall be drafted, except those who eligible for deferment.