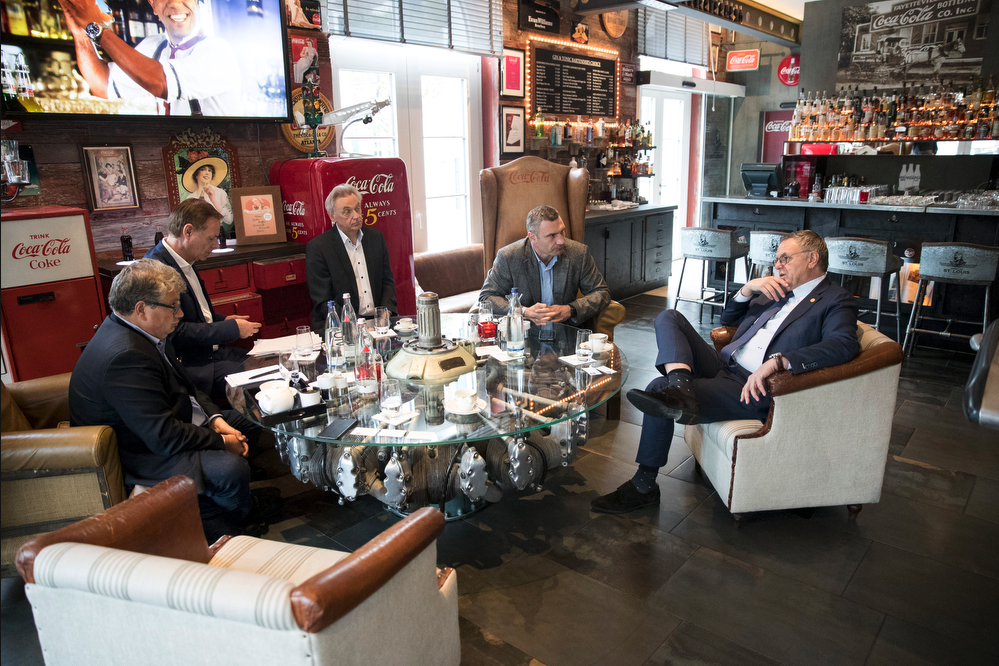 klichko.org
Kyiv Mayor Vitaliy Klitschko, while visiting Europa-Park in Rust, Germany, has announced plans to attract investment in the creation of a similar theme park in Ukraine's capital city.
Read alsoKlitschko at UNESCO HQ briefs on pedestrian bridge under construction in Kyiv
"We plan to develop a big amusement park at Hydropark – a 130-hectare island-based recreation zone located not far from the city center. And we are currently seeking an investor who is ready to fund such an ambitious project and also contribute expert advice and ideas," Klitschko said at a meeting with the owners of the German park, according to the mayor's press service.
Klitschko was given a tour of the park and briefed on new projects due this year.
"This is the most interesting family theme park – cozy, old stylized but with the latest rides, a wide range of activities and nice setting. There are also many activities for children to have fun and learn. My old dream is to create a similar park in Kyiv and I will do my best to make it true," Klitschko said.
Europa-Park is the largest amusement park in Germany and the second most popular theme park resort in Europe, following Disneyland in Paris. Only last year it attracted over 6 million visitors from Germany, France, Switzerland, and other countries.