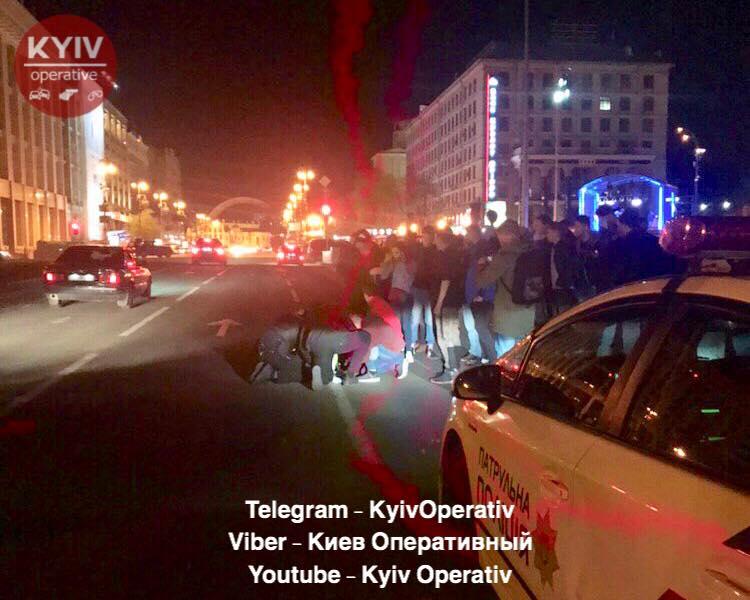 Kyiv Operative
The Kyiv Patrol Police Department press service says a police officer was attacked overnight Monday in the heart of Kyiv, Maidan Nezalezhnosti Square.
As patrol units were called in the area to respond to a hooliganism report, a man managed to catch officers off guard and sneak into one of the police cars before starting the vehicle and rushing to flee from scene.
A female police officer, who has not been named in the report, tried to block her Toyota Prius and stood in front of it, while the perpetrator chose not to step on the brakes and hit the law enforcer as he fled, steering his car away from the area.
Read alsoInterpol-wanted crime boss from Russia detained in Kyiv region (Photo, video)
Other patrol units shortly managed to block the vehicle and detain the man who appeared to be a 20-year-old Rivne resident.
The officer suffered a closed head injury and brain concussion. Her current condition is deemed satisfactory.
She received necessary treatment at a local hospital.