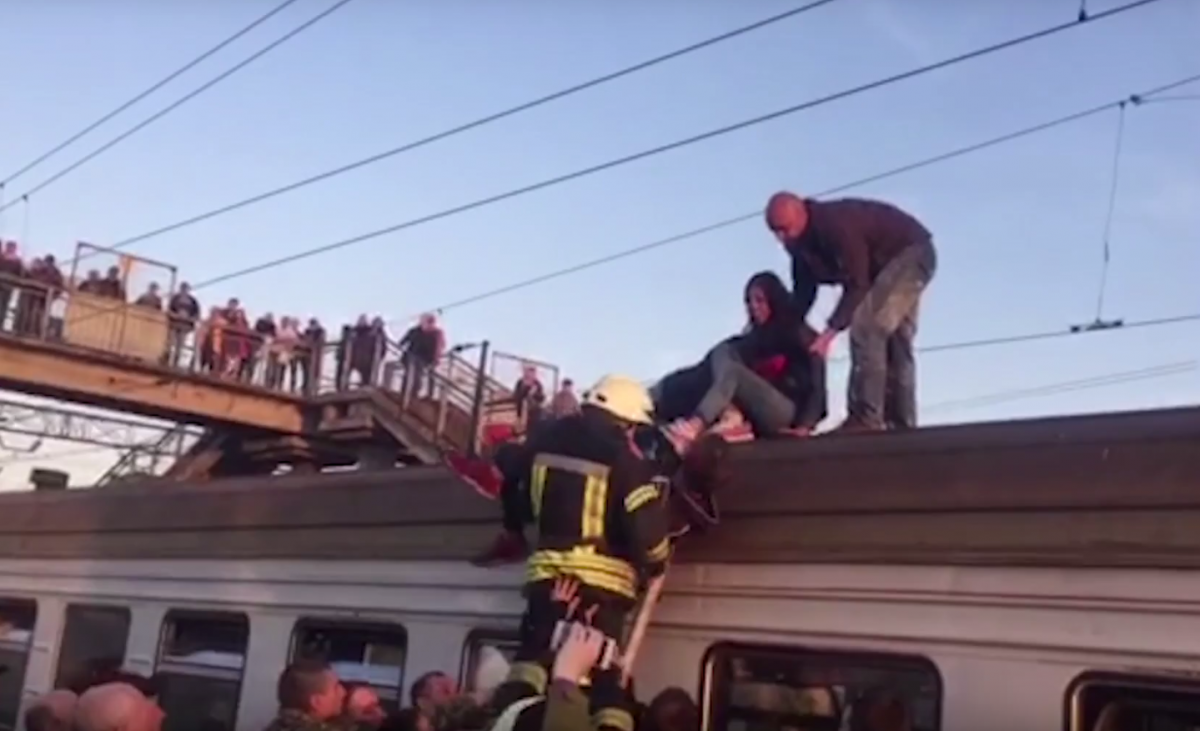 Snapshot
As three 13-year-olds climbed onto the roof of a commuter train at a Darnytsia station in Kyiv, apparently for the sake of adrenalin-boosting "train surfing" experience, one of the boys sustained major burns to 45% of his body after touching an electric arc connecting the train to the power line.
The accident occurred late Tuesday, the Kyiv Police Department reported.
Read alsoMan hijacks police car, hits officer at Maidan in Kyiv
The victim's friends immediately called an ambulance, the report reads, adding that the teenager affected was unconscious when he was being rushed to the hospital.
After an emergency treatment received at the ER, he regained consciousness, the statement says.
After all data on the incident are verified, police will provide legal assessment.
For the time being, parents of all three teenagers involved are facing administrative fines for "failing with parental responsibilities".