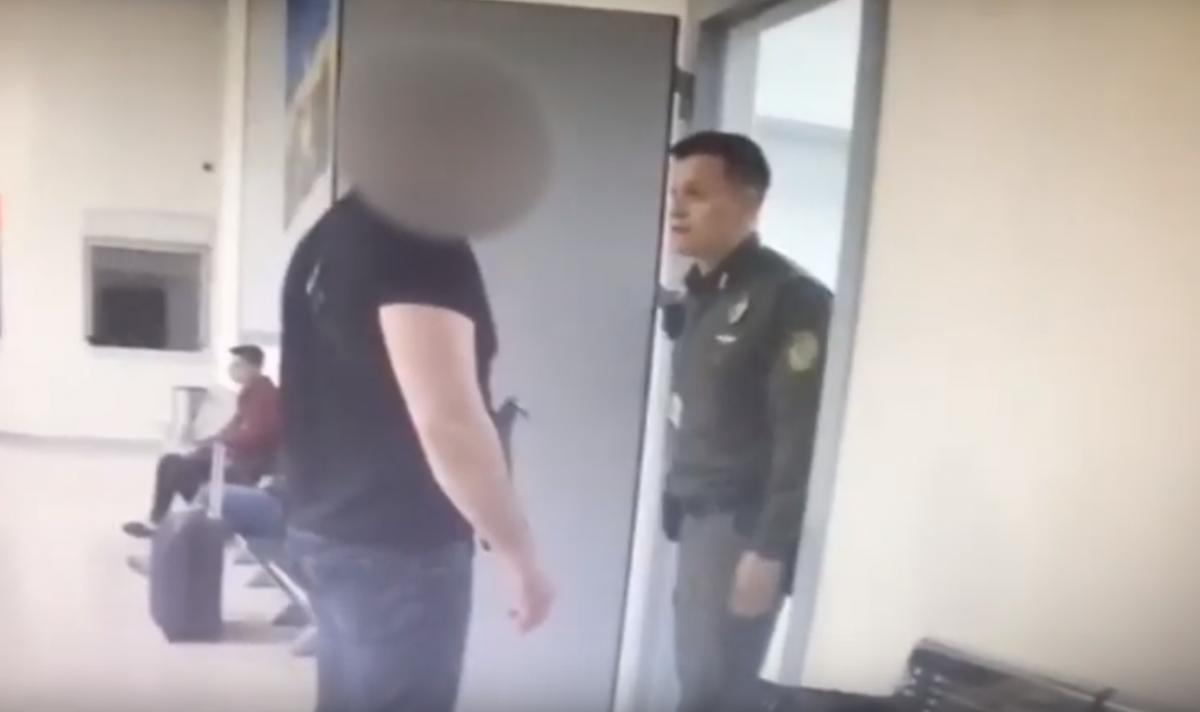 Snapshot
Ukrainian border guards at the Zhuliany (I. Sikorsky) Airport in Kyiv have banned a Russian national, 39, entry into the territory of Ukraine for a three-year term after he threw a drunk fit, verbally assaulting immigration officials and behaving threateningly, as reported by the press office of the State Border Guard Service of Ukraine.
"A citizen of Russia, born in 1980, was unable to confirm the purpose of his trip to Ukraine, was denied entry," the statement reads.
In response, he began to behave aggressively and shouting vulgarities at the state [of Ukraine] and employees of the State Border Guard Service," the report adds.
"The man failed to comply with the request of the border guards to calm down and take two steps back, continuing to act aggressively, as well as going for provocative actions to try to further assault border officials," the SBGSU stressed.
Read alsoMoroccan man assaults border guard at Boryspil airport (Video)
A person was warned about the use of special means and then subdued.
The man has been brought to administrative liability for grave disobedience to the lawful demand of a law enforcer.
Also, he was banned from entering Ukraine for the term of three years and sent back to Russia.