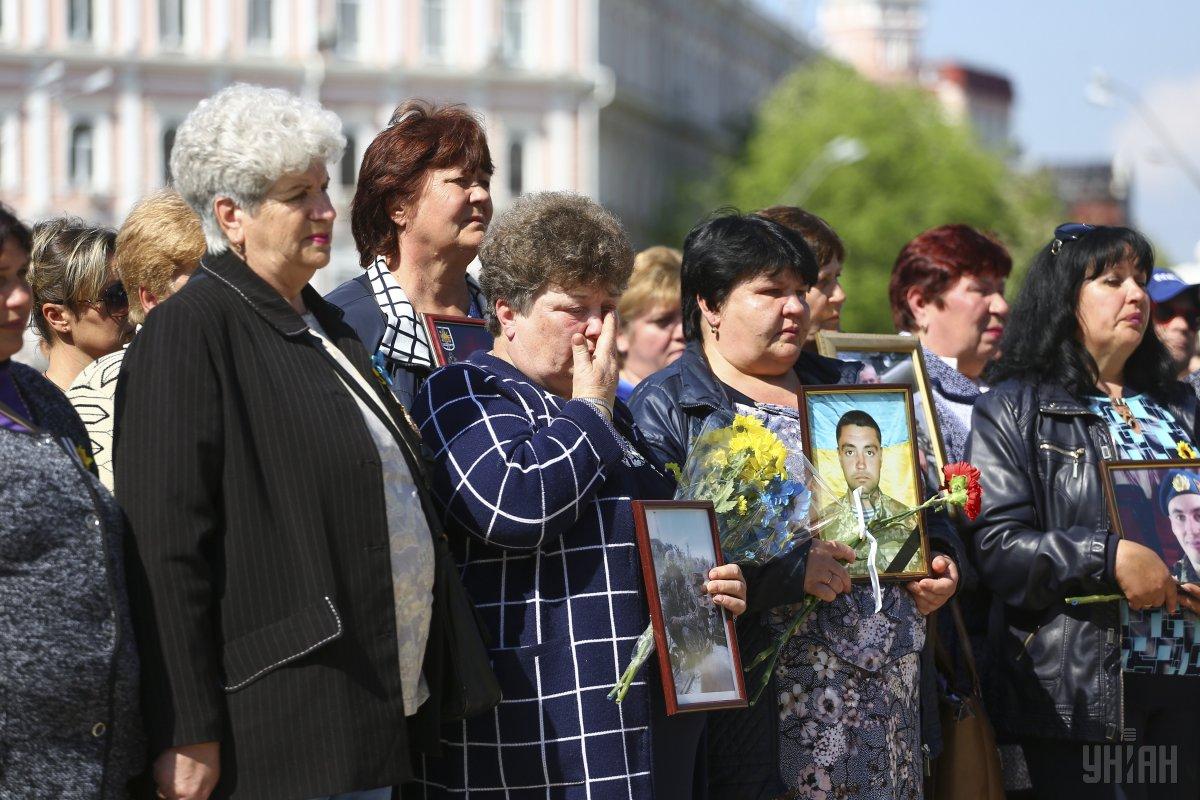 Photo from UNIAN
In Kyiv, mothers of Ukrainian military servicemen killed in action in Donbas hostilities went for a march in central Kyiv to honor their memory.
The women walked down Volodymyrska Street and Shevchenko Boulevard to St Volodymyr's Cathedral where Honorary Patriarch of the Orthodox Church of Ukraine, Filaret, held a vigil.
*** Today, May 12, Ukraine celebrates Mother's Day.