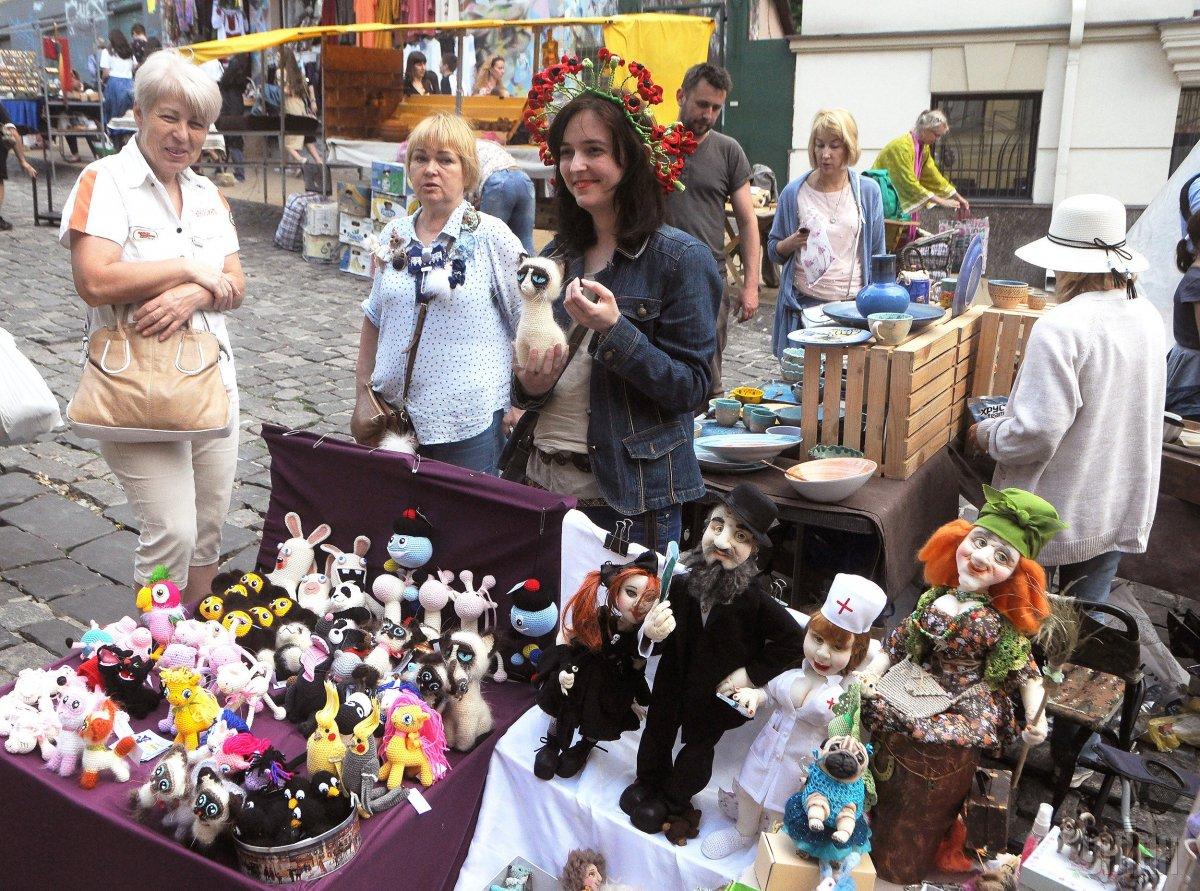 Residents of Kyiv on Kyiv Day / Photo from UNIAN
Kyiv is marking its 1537th anniversary on May 26.
The official day for the celebration of Kyiv's anniversary was set for the last Sunday of May in 1987.
On this day, the Ukrainian capital city's agenda is full, with a grand concert of Didier Marouani's legendary French synth-pop band Space being the central event on Kyiv Day.
Read alsoBook Arsenal Festival kicks off in Kyiv on May 22 (Photo)
The event will take place on the city's Kontraktova Square on Sunday night. It will be accompanied by a symphony orchestra.
Also, the 27th annual Chestnut Run event was held as part of Kyiv Day celebrations. This year, more than 18,000 sports enthusiasts and athletes took part in the race. Traffic in some parts of Kyiv was limited in connection with Kyiv Day events.