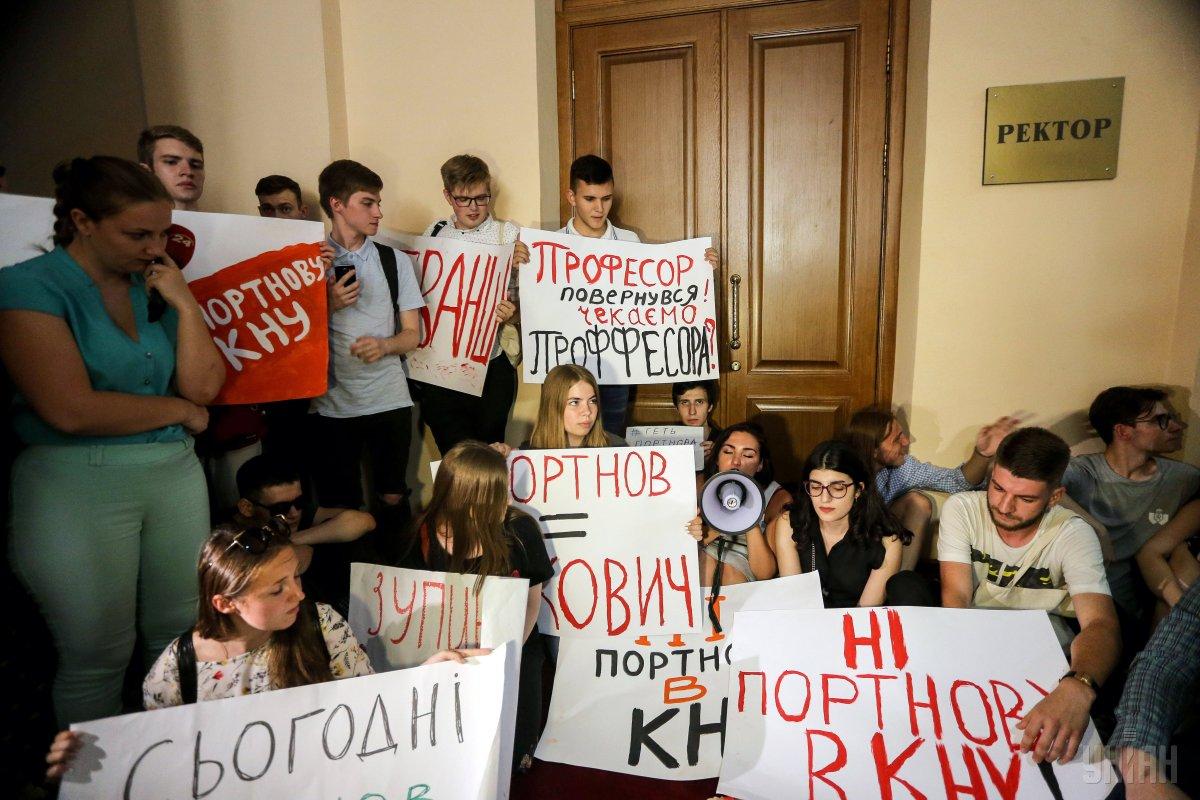 About 200 students of Taras Shevchenko National University took part in the protest / Photo from UNIAN
Rector of Kyiv's Taras Shevchenko National University Leonid Hubersky has dismissed earlier reinstated lecturer, notorious lawyer Andriy Portnov, who once served as deputy head in disgraced President Viktor Yanukovych's presidential administration.
Hubersky was forced to arrive at the University late on Thursday after about 200 students of Taras Shevchenko National University began a protest on June 20 against Portnov's reinstatement outside the rector's office.
The rector arrived at 22:00 Kyiv time on June 20 and signed an order dismissing Portnov.
"The administration promises to put a stamp [on the order] in the morning when the administrative office opens. [They] promise to post it on the Internet," organizers of the protest said on the Telegram channel "No to Portnov at KNU."
Portnov, who was earlier reinstated at Taras Shevchenko National University's Faculty of Law as a professor of the Constitutional Law Department under a contract to be effective from September 1, 2019, to June 30, 2020, said he felt calm about his dismissal.
"[They've] repealed an order on my employment with the University. [I'm] calm about the decision and continue suing [ex-president Petro] Poroshenko," Portnov wrote on his Telegram channel.