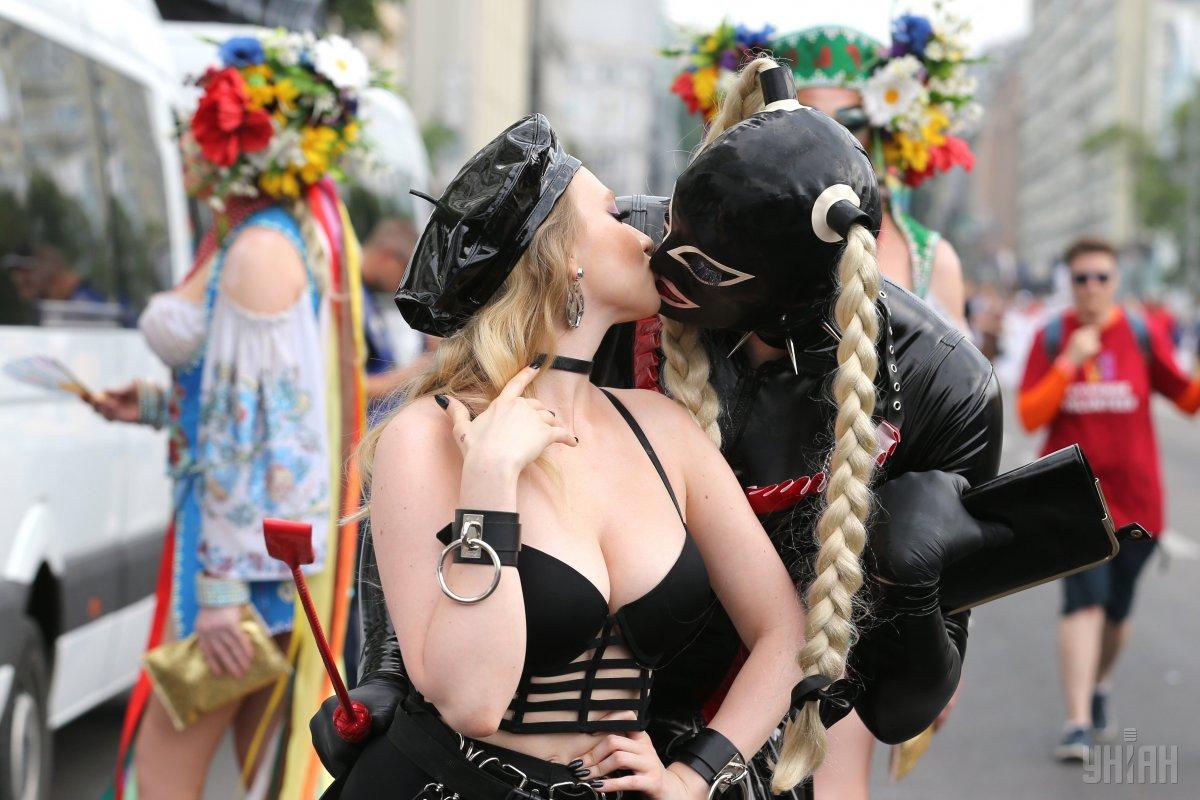 Marchers walked along Volodymyrska Street and stopped on Shevchenko Boulevard / Photo from UNIAN
The March of Equality in Kyiv has ended; participants are departing from the area of the event via safe routes.
They moved through Volodymyrska Street in the center of Kyiv, and stopped on Shevchenko Boulevard, closer to the National Opera building.
There was an announcement of the end of the June 23 march. Participants of the event were asked to remove LGBTQI insignia and leave the area passing through the Teatralna underground station.
The March of Equality presents itself as a peaceful march for human rights for the LGBTQI community. Various organizations took part in the event, there were also military people from the LGBTQI community. Ambassador of Canada to Ukraine Roman Waschuk was spotted among the marchers.
Observers estimated that over 6,300 people had taken part in the event.
Read alsoNationalists gather downtown Kyiv amid March of Equality (Photo, video)
The march attracted opponents who were propagating "traditional values," using a loudspeaker, and complained about closed underground stations. Local authorities closed entrances and exits of three stations – Ploshcha Lva Tolstoho (Leo Tolstoy Square), Palats Sportu (Palace of Sport), and Teatralna on that day.
They were holding posters with slogans against the event. They said, "Propaganda of Homosexuality is a Threat to National Security," "Sodomy is the Road to Hell," "Ukraine is not Sodom," "God, Family, Ukraine," and "Gay Parade on Blood: Disgrace of Interior Ministry."
Marchers, on their part, were chanting: "Freedom is Our Tradition," "Human Rights Above All," "My City for Free People."
Police reported they had detained nine people who were planning acts of provocation during the march.
Offenders aged between 18 and 48 were detained under Article 208 of the Criminal Procedure Code of Ukraine. Criminal cases were opened against them under Part 1 of Article 14 (preparations for a crime), Part 4 of Article 296 (hooliganism with the use of firearms or cold weapons or other items specially adapted or prepared for inflicting bodily harm). They are facing from three to seven years in prison.