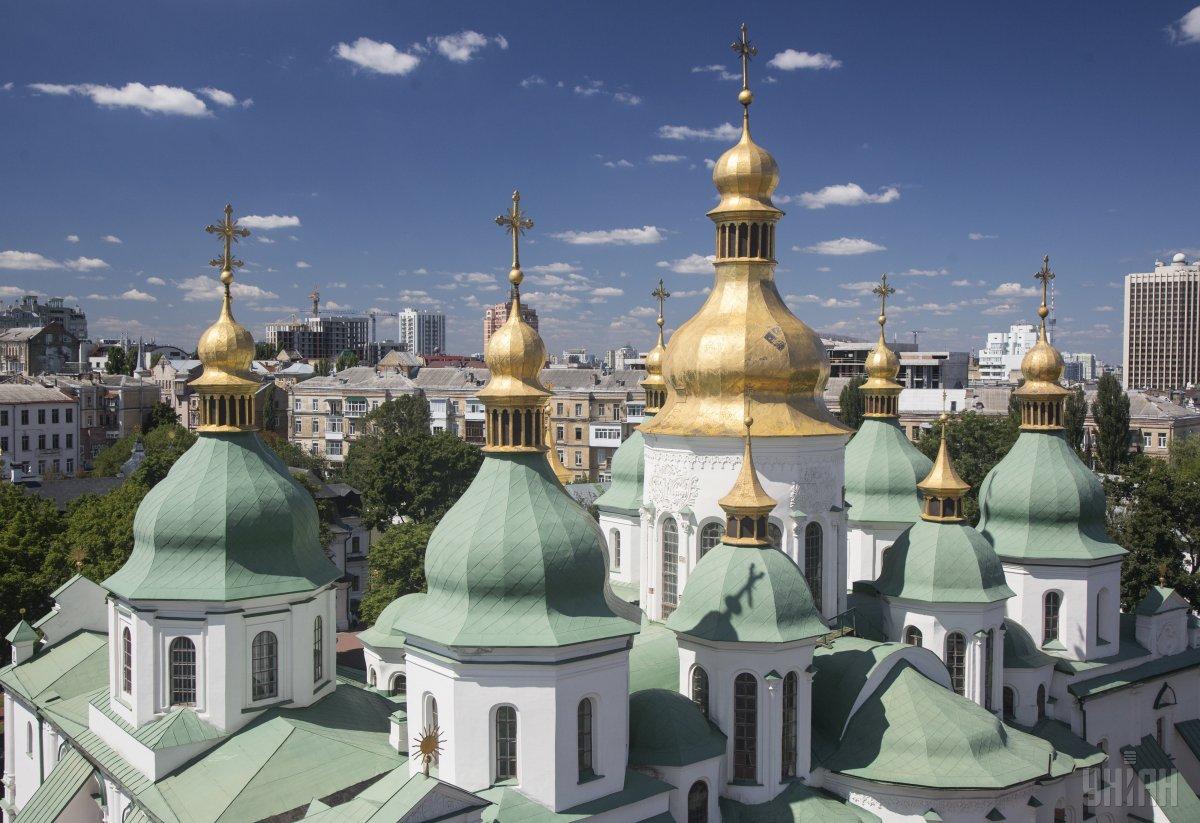 Saint Sophia Cathedral's main building / Photo from UNIAN
A religious service was held at Kyiv's Saint Sophia Cathedral to mark 1,031 years of the Christianization of Kyivan Rus-Ukraine.
It was conducted by Metropolitan of Kyiv and All Ukraine, Primate of the Orthodox Church of Ukraine Epifaniy (Epiphanius), according to an UNIAN correspondent.
Read alsoEpifaniy convenes Holy Synod of OCU to protest violations of religious rights in occupied Crimea
The main altar was set before the entrance to the Cathedral's main building.
The number of members of the Orthodox Church and the clergy was limited in Cathedral territory.
The main part of the church members who came to attend the service gathered on the square near the Cathedral.
In addition to the Ukrainian clergy, the event was also attended by Ecumenical Patriarchate representative, His Eminence Metropolitan Emanuel of Gaul.
A solemn religious procession was scheduled after the service.
UNIAN memo. Kyivan Rus-Ukraine Christianization Day is a cultural milestone marked in Ukraine annually on July 28 on the day when members of the church honor Prince Volodymyr, a Saint Equal to the Apostles.
In 988, the mass baptism of residents by Volodymyr the Great in Kyiv and then in other cities resulted in Christianity becoming the leading religion in Kyivan Rus.