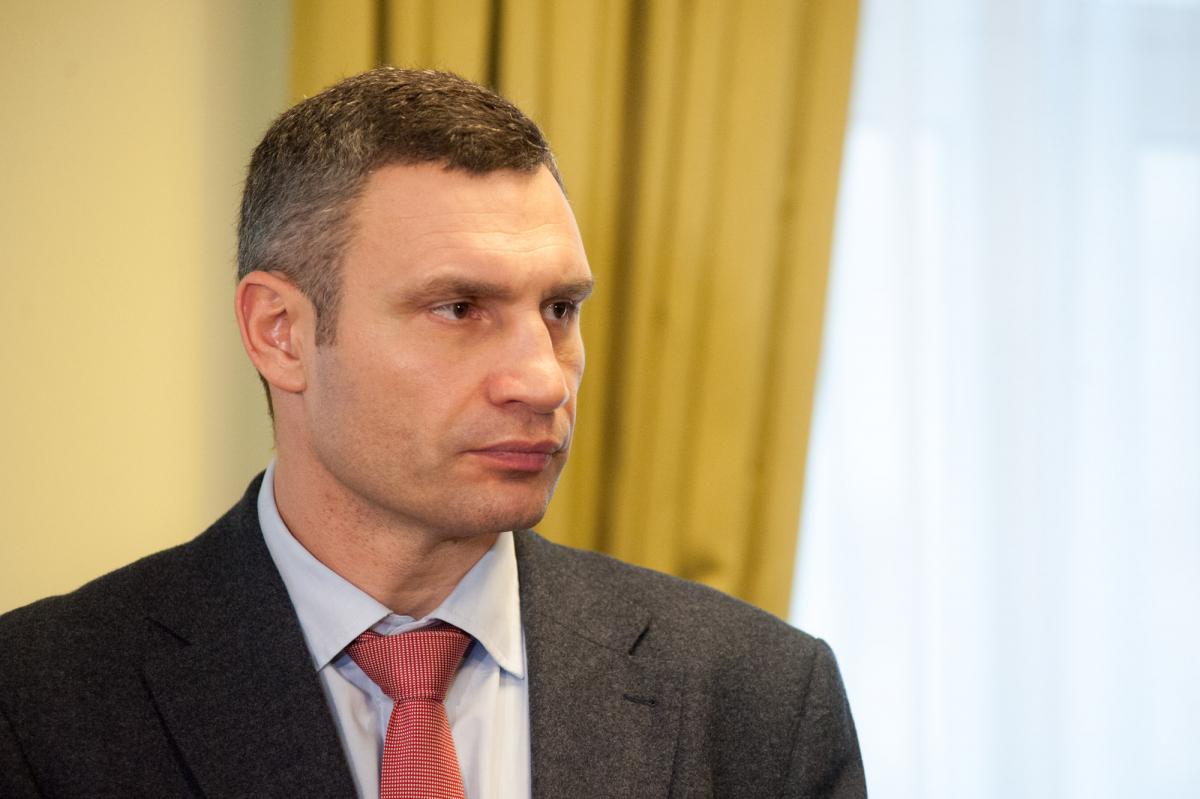 kiev.klichko.org
Head of Ukrainian President Volodymyr Zelensky's presidential administration Andriy Bohdan has said Kyiv Mayor Vitaliy Klitschko confirmed he had lost control over the situation in the Kyiv City Council.
"I had two meetings with Mr. Klitschko here, in the president's office. At these meetings, I personally asked him six times to abandon 'supervisors' in Kyiv, to abandon all corruption schemes and become a real people's mayor, a person who has nothing to do with all this corruption and mismanagement that is happening in Kyiv," Bohdan said at a briefing in Kyiv, according to an UNIAN correspondent.
Read alsoKlitschko briefs the public on meetings with president, his administration chief
At the same time, Bohdan noted Vitaliy Klitschko's achievements in sports, calling him "the pride of Ukraine" and "a man whose name the whole world knows."
But, according to Bohdan, Klitschko has lost control over the situation in the city over the past five years.
"And Kyiv Mayor Vitaliy Klitschko has confirmed to me that, indeed, he did not control the Kyiv City Council. There are two-three 'supervisors' who control certain groups of deputies, and if he does not reach a compromise with them, he will have no majority in the Kyiv City Council and, accordingly, he won't be able to remain an effective mayor," Bohdan.
According to him, Klitschko also noted he had nothing to do with corruption and embezzlement.
"He understands that something is wrong, but he cannot do anything about it. He is not involved in corruption, but he sometimes uses the opportunity to travel by private air transport," Bohdan added.
Bohdan has also proposed that Vitaliy Klitschko resign from the post of chairman of the Kyiv City State Administration to remain solely Kyiv Mayor.
"During the trial on the extradition of Dmytro Firtash, the so-called Vienna Agreements on the distribution of posts between Mr. Firtash, Mr. Poroshenko, Mr. Lyovochkin and Mr. Klitschko surfaced. An agreement was made public on the appointment of Mr. Klitschko as Chairman of Kyiv City State Administration. This was discussed publicly and there were corresponding confirmations from the participants themselves, these events took place in April 2014," Bohdan said.
The President's Office chief recalled that on June 25, 2014, the then President Petro Poroshenko appointed Klitschko as Chairman of the KSCA, allegedly in pursuance of said agreements, and based on Article 118 of the Constitution and Article 8 of Law "On local state administrations". "He [Klitschko] was appointed Chairman of the KSCA in accordance with the Constitution and the law of Ukraine, and resigns his powers, like all heads of local state administrations, before the newly elected president," he said.