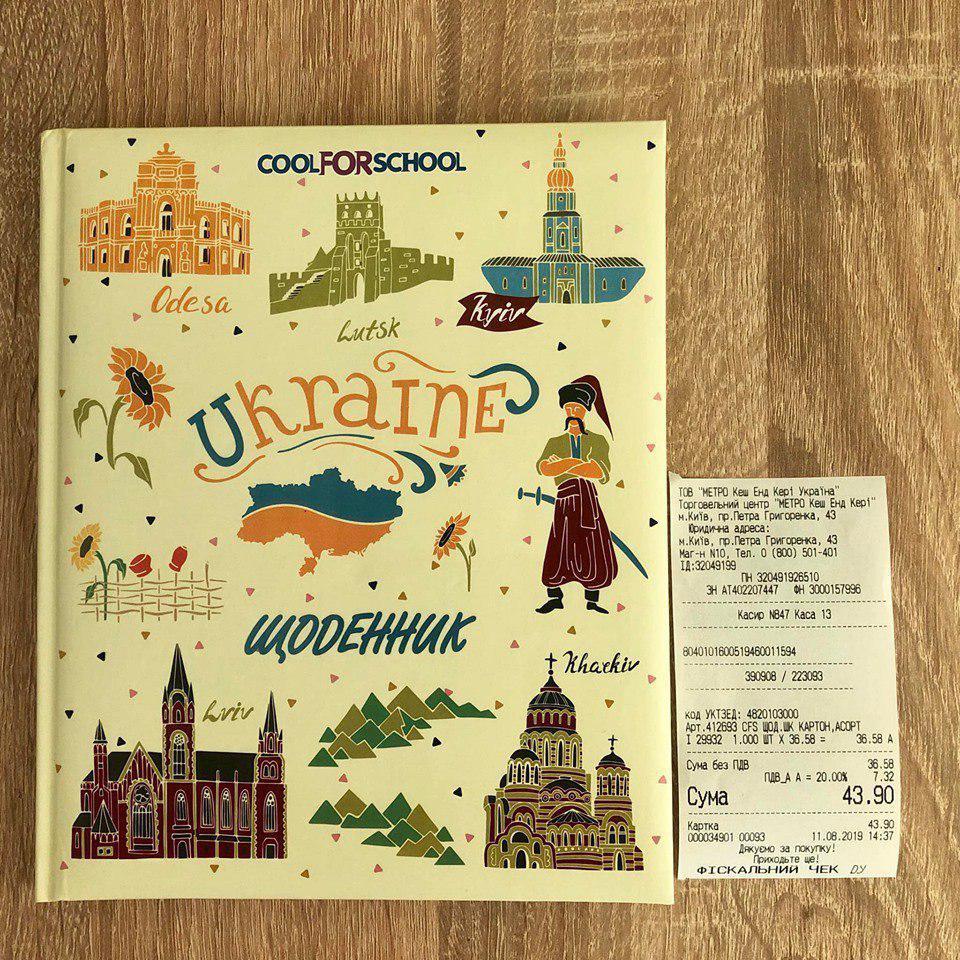 Kyiv LIVE
Kyiv's Metro hypermarket is selling school diaries where the map of Ukraine is drawn without the Crimean peninsula.
The relevant photo was published by Kyiv LIVE Telegram channel.
Read alsoMFA Ukraine accuses Hungarians' Union of separatism over altered map publication
According to an eyewitness, almost a month has passed since the moment he first saw the faulty product on the shelves. The staff allegedly apologized and said all said diaries would be removed from the sale, and those responsible would be reprimanded.
However, as it turned out, the diaries have not gone anywhere, the report notes.