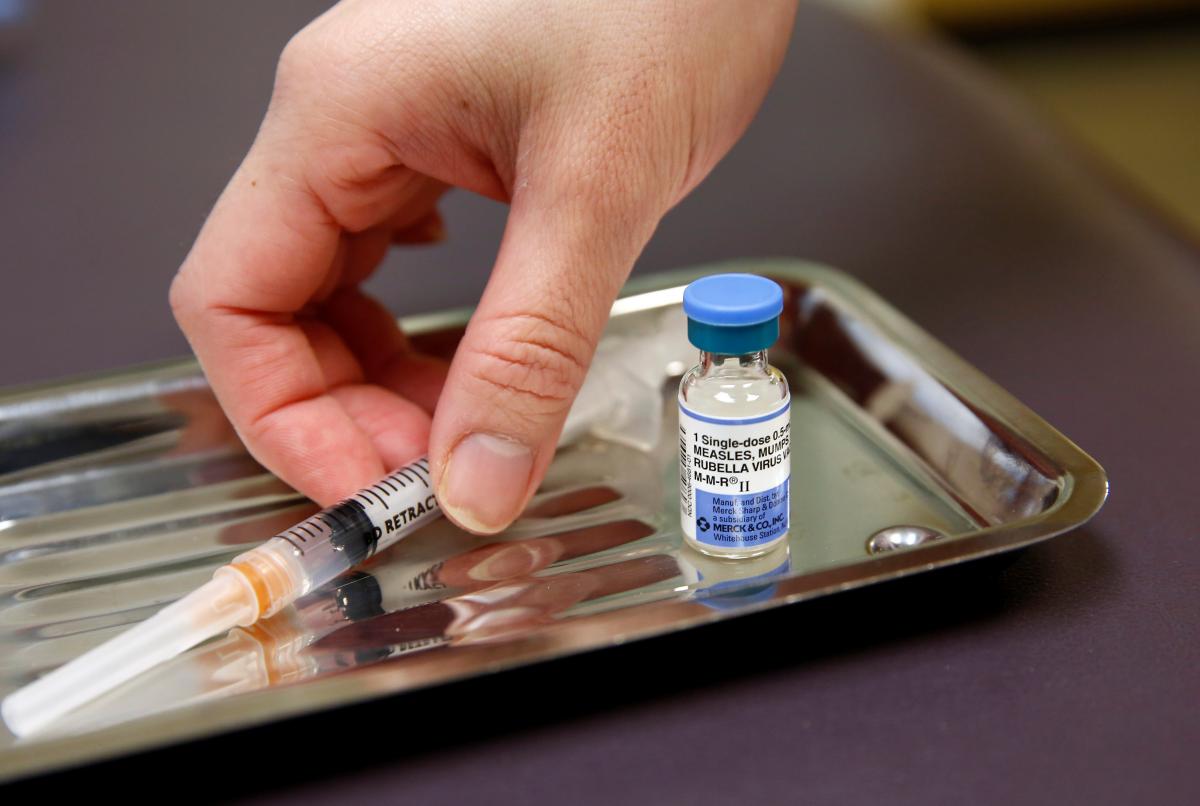 REUTERS
Director of the Department of Health of Kyiv Valentyna Hinzburh has said an outbreak of measles in Kyiv became the largest since the independence of Ukraine.
According to her, over 5,000 people fell ill with measles in Kyiv in six months of 2019, of which almost 3,000 were adults. This is three times the figure recorded in the same period of 2018.
About 50% of patients required hospitalization due to the severe course of the disease. This year, two adults died from measles as they were not vaccinated and reported to the doctor's too late.
Read alsoUkraine among countries that report highest numbers of measles cases in 2019
"Today, nothing but vaccines will protect Kyiv from outbreaks and epidemics of vaccine-preventable infectious diseases," Hinzburh said.
She said the current situation in the capital and Ukraine as a whole was a result of the reduced collective immunity.
"Here are just a few figures that are staggering. In 2015, five people got measles in Kyiv, three in 2016, 87 in 2017, 3,045 in 2018, and over 5,000 for six months in 2019!" she said.