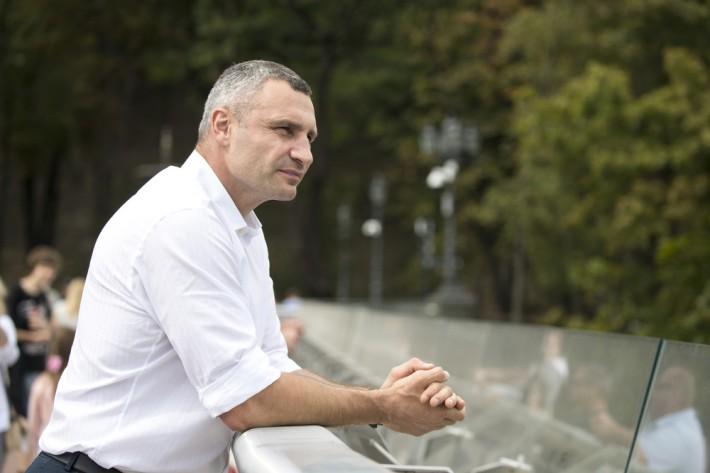 kiev.klichko.org
Kyiv Mayor Vitaliy Klitschko has congratulated all Ukrainians on Independence Day.
"It's Ukraine's birthday today! Our independent, brave and talented country builds its future – in villages, towns and cities. Thousands of people's efforts and doings are piecing together the jigsaw of changes," he said in a video posted on Facebook, the mayor's press service reported.
Read alsoKyiv ranks 45th among world's 50 friendliest cities
He also revealed some of Kyiv's improvements: a subway construction to Vinohradar [Kyiv's district], new kindergartens and schools, renovated clinics and maternity hospitals, massive road repairs and new bright LED streetlights. Among them are also the hugely popular pedestrian and cycle bridge linking Volodymyrska Hirka park and the Friendship of Nations Monument and Kyiv's Montmartre – a spruced-up Artists Alley.
"Ukrainians proved they can defend their dignity and freedom! And they continue to do so. They work and love their country. This is the reason Ukraine will win and become successful and powerful! Believe in yourself! Believe in Ukraine! Happy Independence Day!" Klitschko said.