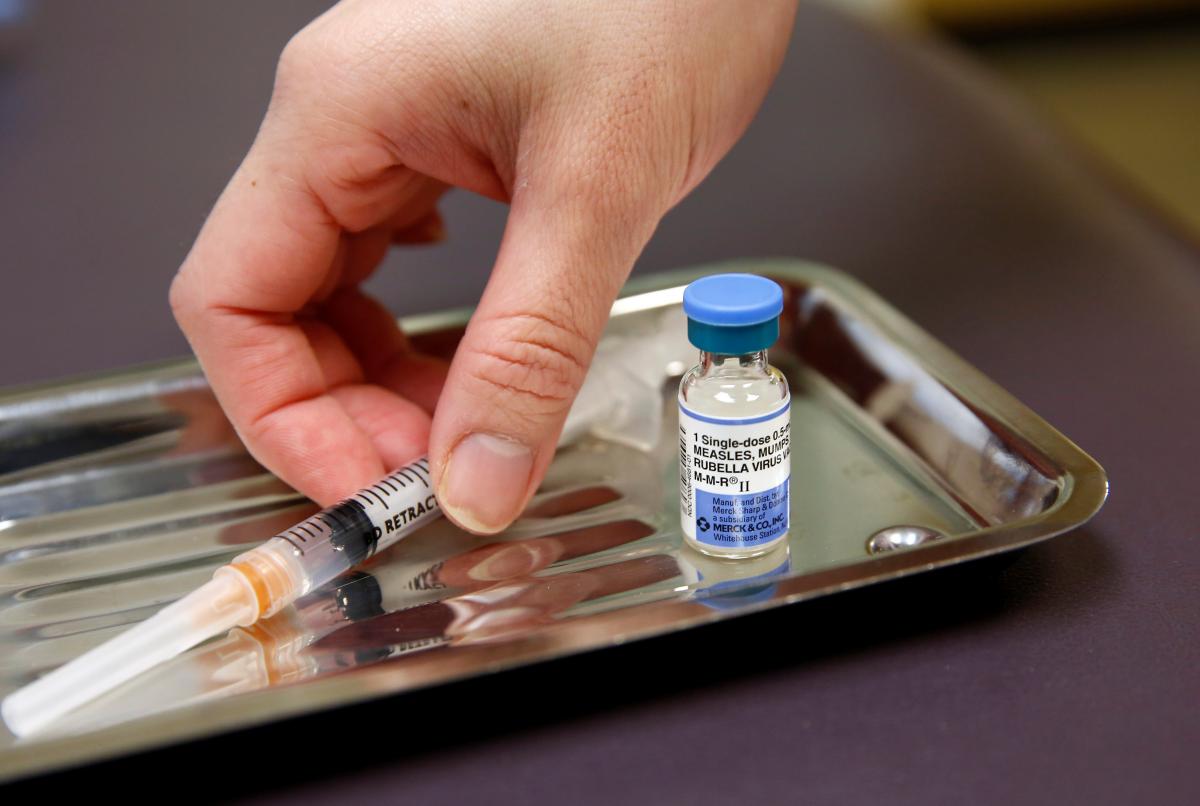 REUTERS
Deputy Chairman of Kyiv City State Administration (KCSA) Valentyn Mondryivskyy says Kyiv authorities will not prohibit unvaccinated children from attending educational facilities.
"The Commission decided that healthcare and education departments shall jointly develop a communication platform for informing Kyiv residents about the need to vaccinate children. The new school year will start on September 2 and there will be no ban on unvaccinated children'[s access]. But if vaccination levels are low and statistics on diseases worsens, as doctors are reporting cases with signs of the epidemic, we will be forced to limit access of unvaccinated children to educational facilities and provide them with the right to learn remotely," he told a briefing on August 28.
The official says the KSCA cannot forbid unvaccinated children to attend schools. Therefore, he urges parents to prevent the spread of diseases and take responsibility for vaccinating their children.
Mondryivskyy also noted that educational facilities are not authorized to check vaccination certificates.
Read alsoOver 57,000 measles cases recorded in Ukraine since year-start
He also added the city authorities cannot force parents to ensure their children receive vaccines, although there is the relevant article of the law on protecting the population from infectious diseases.
In turn, Director of the Department of Education and Science, Olena Fidanian, said the children who had already been enrolled in schools and kindergartens are presumed to have got the required vaccinations, as they were accepted into educational facilities with the relevant package of documents, which includes certain vaccination certificates.
"But nobody will be able to accept new children who come to kindergartens and schools without vaccinations. We have no right to expel children who have already been enrolled, because a child shall be expelled only at the parents' own request. We cannot expel a child if there is no application," Fidanian summed up.
As UNIAN reported earlier, 27,039 adults and 30,262 children had been infected across the country as of August 16. Eighteen people have died from complications associated with measles. A total of 115,000 people have been infected since the summer of 2017, the start of the outbreak, with 39 people reported dead.
Read alsoMeasles outbreak in Kyiv becomes largest in history of independent Ukraine
The Health Ministry reminded that a temporary regular decrease in the number of measles cases in the summer season occurs due to the short stay of people in large groups. However, with the beginning of the school year, the number increases, especially among children.
Measles is a highly contagious infectious disease caused by the measles virus.