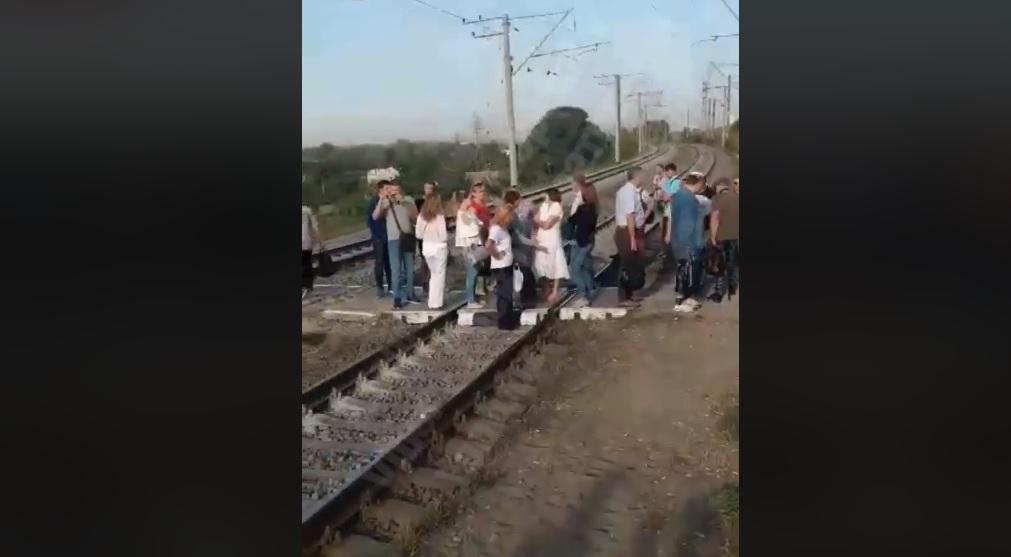 Snapshot
In Kyiv's Troieshchyna residential district, a group of protesters blocked rail tracks near the Troieshchyna 2 station, demanding that the operator of commuter trains connecting a fairly distant district with other parts of the capital improve operations.
Protesters complain that commuter trains often fail to arrive and depart on schedule.
Among other inconveniences, they note that trains sometimes have the smaller number of railcars, or not all doors are functioning properly, which further complicates the commute due to extreme overcrowding. At the same time, some scheduled trains were canceled, Kyiv Operativniy wrote on Facebook.
Read alsoAlmost 900,000 foreign tourists visit Kyiv in 1H 2019
It is not the first time protesters resort to blocking rail tracks.
The Kyivpastrans municipal transport enterprise previously claimed train delays were not their fault.