Obozrevatel
The Metro Bridge across the Dnipro River in Kyiv, one of the major arteries for motor, subway, and pedestrian traffic, has been blocked Wednesday afternoon following a bomb threat.
An attacker is threatening to blow up the bridge, Hromadske reports, citing Kyiv PD.
Police have identified the "bomber" as Oleksiy Belko, 42, a Crimea native who in June this year voluntarily handed over to police 1 kg of explosives and 88 rounds. Strana.ua's sources say the man is a serviceman with the Ukrainian Spec-Ops unit. He is allegedly a field radio station operator who this year was reprimanded for AWOL. 
He had driven up onto the bridge in a white Opel vehicle. The drone footage showed him waving a Ukrainian flag out of the car window.
He was reported shooting into the air from an automatic rifle, warning that no one must approach him, reports say.
According to the deputy chief of the metropolitan police communications department, Yana Nerush, there is a man on the bridge who is threatening to open live fire or set off an explosive device.
Taskforce units are at the scene, waiting for the bomb squad, the report says.
Police have launched a drone to monitor the suspect from distance.
Read alsoDeputy head of Kyiv Administration attacked late on Tuesday – media
Due to an anonymous mining call, the red subway line operates only from Akademhorodok Station to Khreshchatyk Station and from Lisova Station to Darnytsia Station.
"The section from Darnytsia Station to Khreshchatyk Station is being checked by experts," the press service of the Kyiv Metro said.
www.facebook.com/mvs.gov.ua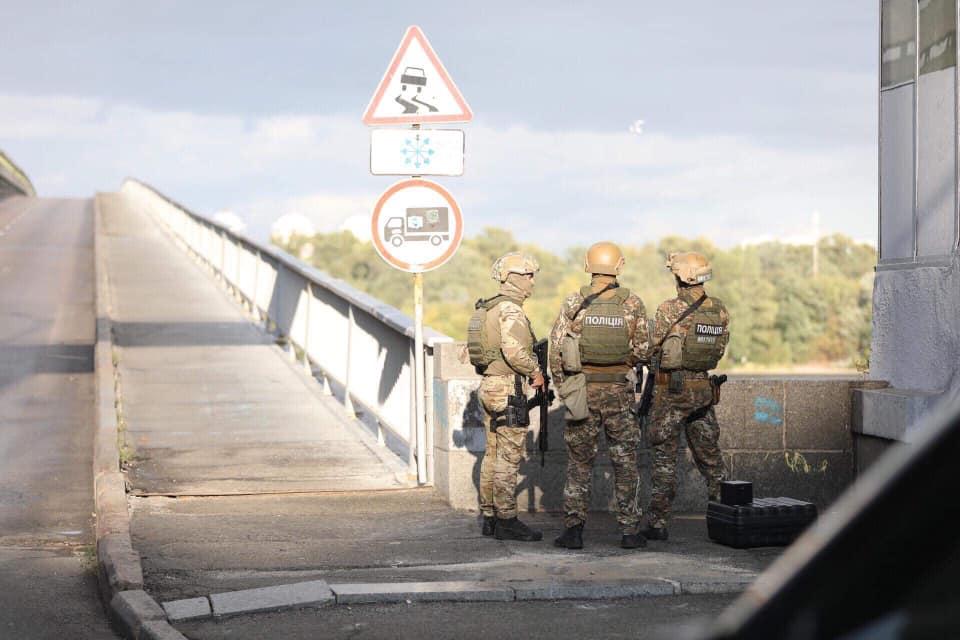 www.facebook.com/mvs.gov.ua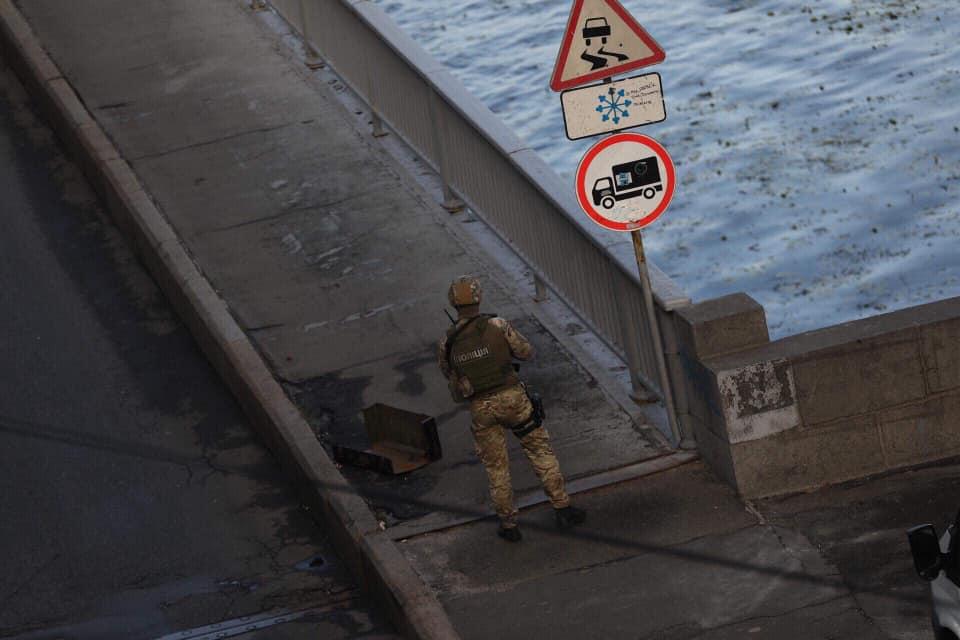 www.facebook.com/mvs.gov.ua