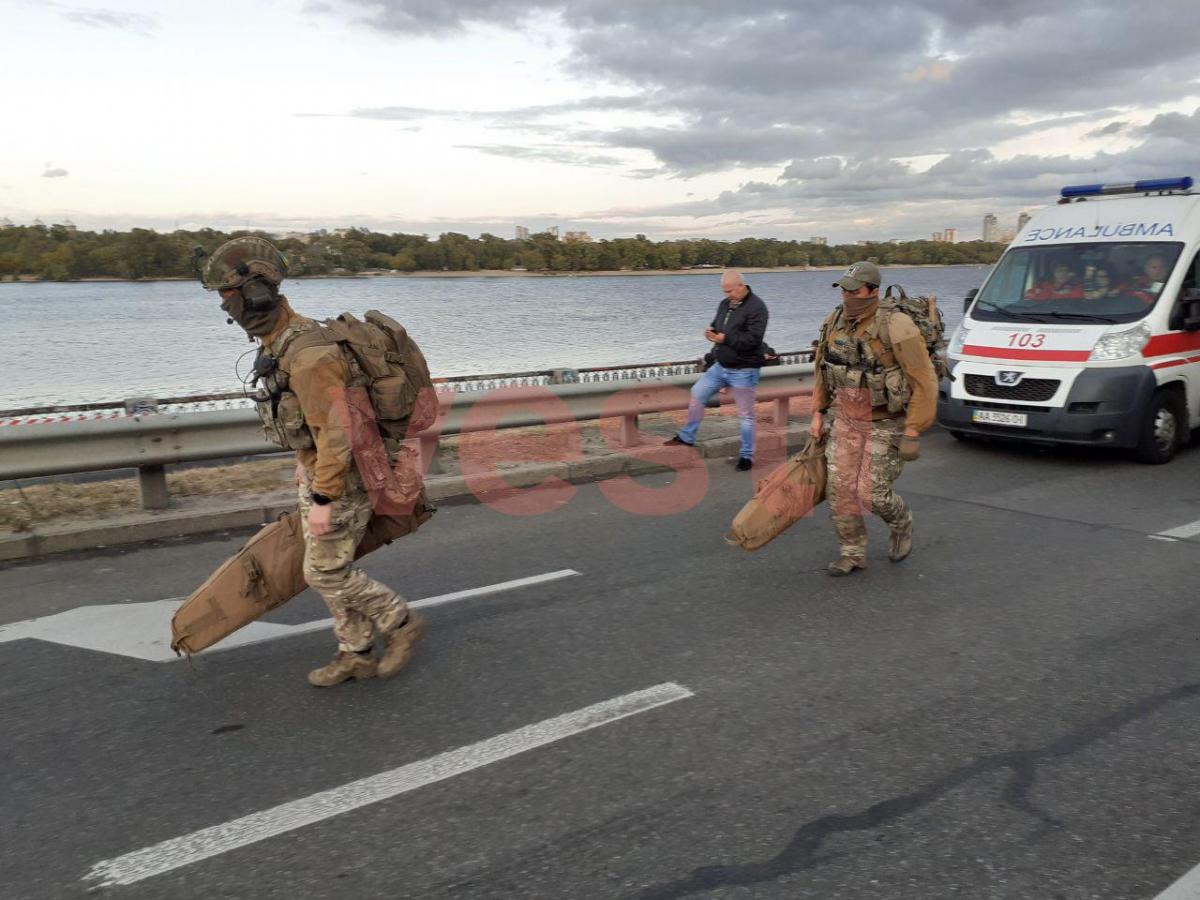 Vesti
The man who threatened to blow up the Metro Bridge in Kyiv has been detained.
He did not resist the arrest, Kyiv Police say.
Read alsoMetro Bridge in Kyiv on shutdown amid bomb threat (Photo, video)
It is noted that the police plan to launch criminal proceedings on charges of "plotting a terror act".  
Kyiv PD chief Andriy Krishchenko said he had contacted the attacker over the phone before the decision was made to apply the SWAT team. A psychologist was also involved in talks.
However, the suspect was non-responsive and only demanded that he be allowed to speak with his girlfriend.
"He had no reasonable demands and any coherent ideas," said Krishchenko.
He added that no explosives were found on the suspect and in his car.
Before the arrest, the attacker threw away a carbine, which he earlier fired to shoot down a police drone.
No visual signs of intoxication were spotted.