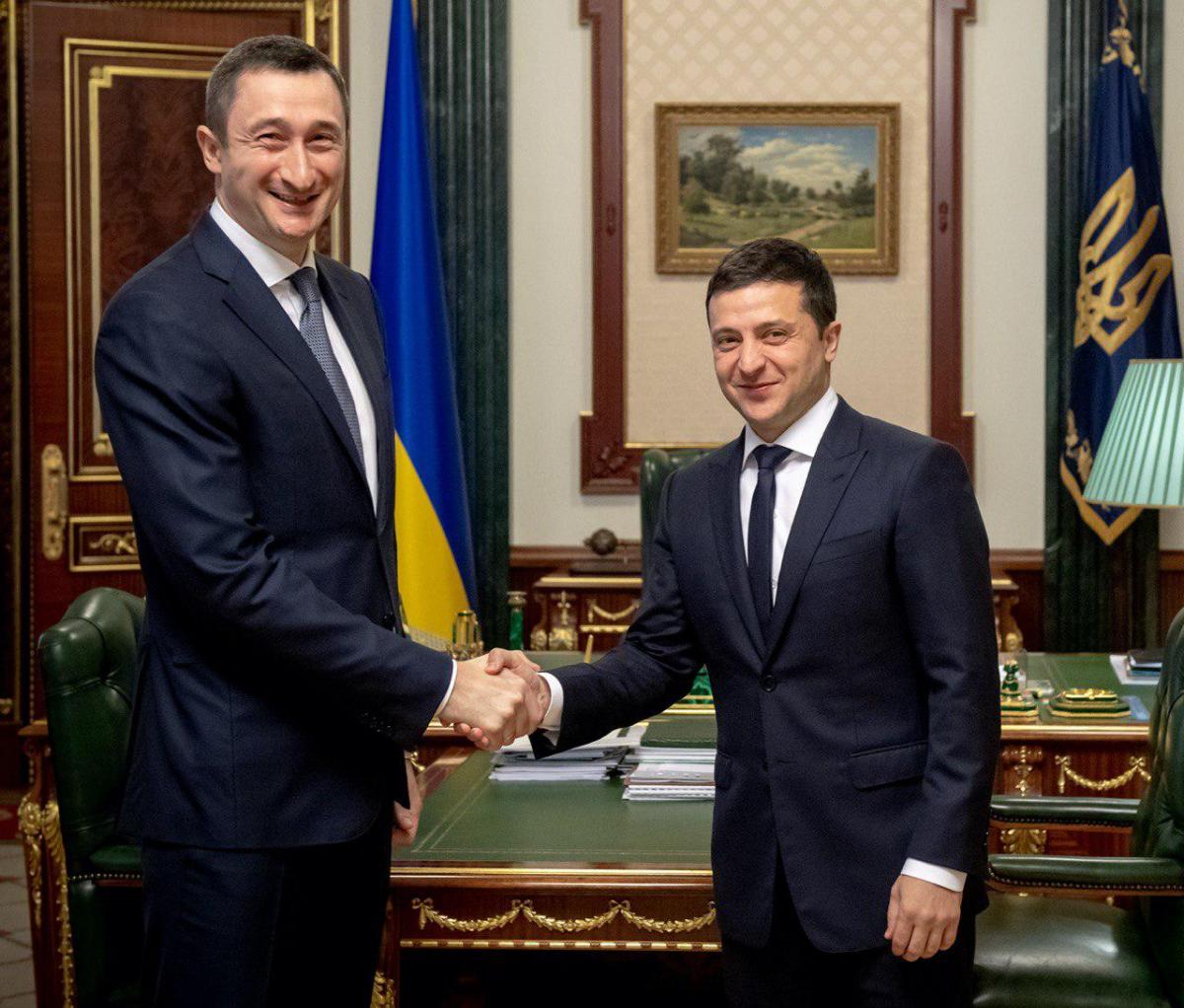 President's Office
President of Ukraine Volodymyr Zelensky has appointed Oleksiy Chernyshov Chairman of Kyiv Regional State Administration.
Decree No. 777/2019 of October 28 is posted on the presidential website.
"Chernyshov, Oleksiy Mykhailovych, shall be appointed Chairman of Kyiv Regional State Administration," the document says.
Prior to this, by Decree No. 776/2019, the president dismissed Mykhailo Bno-Airiian from the said post.
Read alsoZelensky explains move to change Luhansk region's governor
Chernyshov is an IT entrepreneur and investor, born in the city of Kharkiv.
From 2008 to 2013 he headed the Supervisory Board of the AVEC Group and Concern.
In 2014, he founded the investment company VI2 Partners.
In 2017, VI2 Partners acquired a stake in the Furshet supermarket chain from the French Auchan Group operator, Auchan Ukraine.
As UNIAN reported earlier, on October 20, Bno-Airiian stated that he had written a letter of resignation from the post of chairman of Kyiv Regional State Administration.
On that day, the government agreed on his dismissal.
Bno-Airiian was appointed July 10.