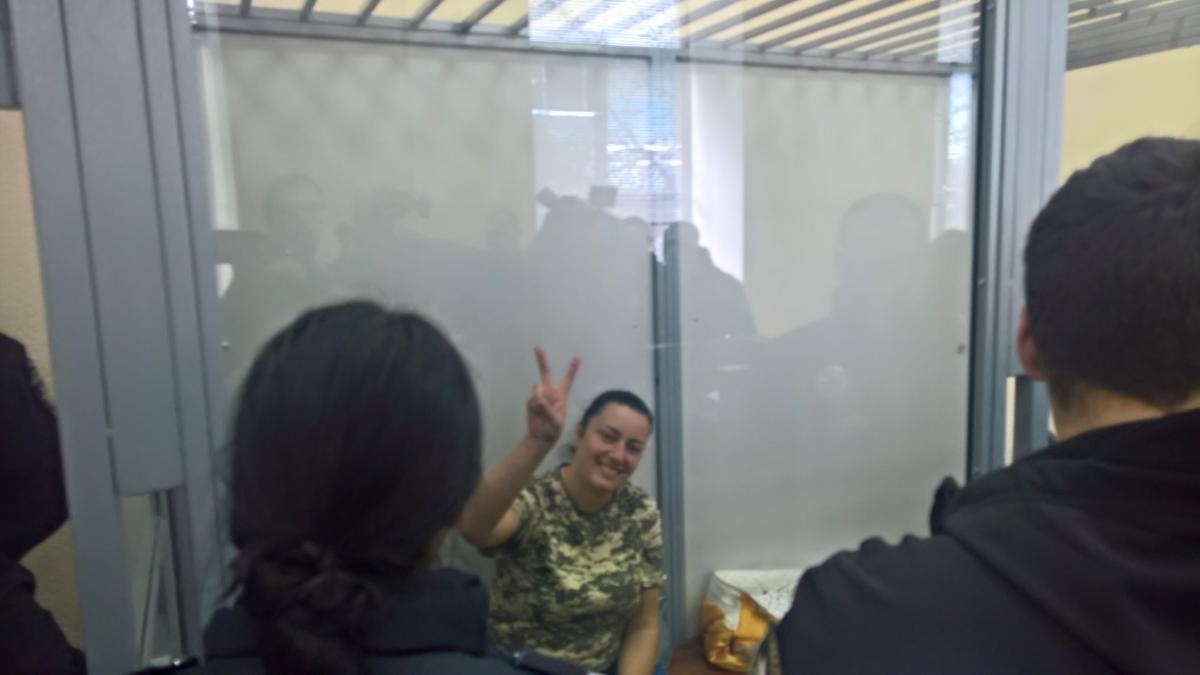 Nazar Prykhodko Facebook
On Wednesday, Nov 6, the Kyiv Pechersk district court ruled to remand in custody for 60 days a Donbas war veteran, Inna Hryshchenko, callsign "Puma".
That's according to a Facebook posting by w journalist Nazar Prykhodko.
Earlier, Leonid Ostaltsov, who is a founder of Pizza Veterano, said his restaurant in Kyiv center had been searched. Inna Hryshchenko once used to work there.
Read alsoGay veteran of Donbas war attacked in Kyiv – media
Ostaltsov's assistant, Dmytro Tereshchenko, is being allegedly accused of involvement in the assassination attempt on a businessman in Kosiv (Ivano-Frankivsk region). Donetsk Airport defender, one of the so-called "Cyborgs", Vladyslav Hryshchenko, who is Inna's husband, had been detained for the alleged complicity in this murder attempt in September 2019.
Inna Hryshchenko was earlier seen as a witness in that case, while now she is considered another suspect.