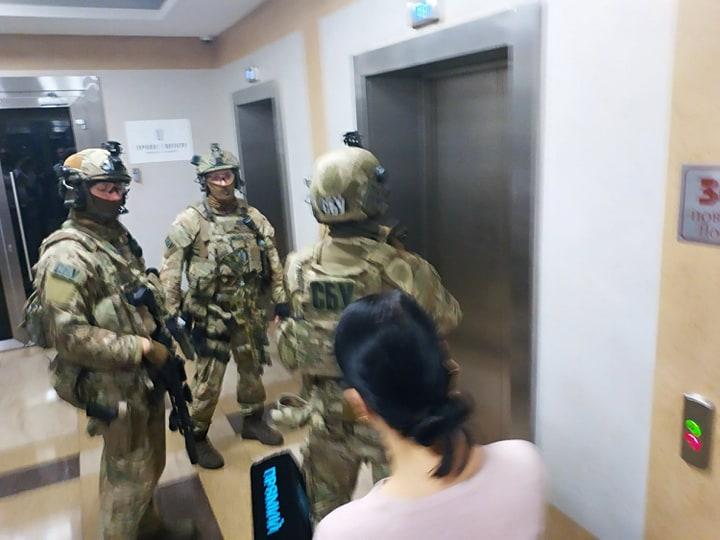 Photo from UNIAN
Press Secretary of the Ukrainian SBU Security Service's chief Olena Gitlianska has confirmed searches in the office of Kyiv's Parus business center, which is associated with MP from the Opposition Platform – For Life Party Vadym Stolar.
Read alsoUkraine's SBI raiding on premises of Pryamiy TV channel's owner
"Searches are being carried out in one of the lawyers' associations in the case of embezzlement of state funds by officials of Kyiv City State Administration," she said.
Gitlianska promised the SBU would give more details later.
As reported earlier, 10 SBU officers wearing bulletproof vests, helmets and with firearms came with searches to the office with a sign "Turchynov and partners. Lawyer association." The guards did not resist and let the officers enter the premises. Journalists were not allowed to enter.