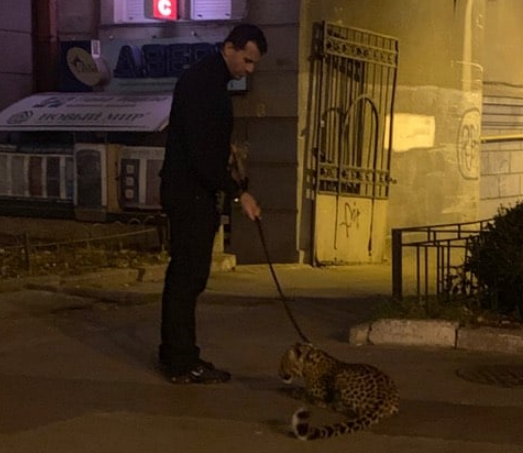 / facebook.com/UAnimals
Near the Kyiv Botanical Garden, at the intersection of Nazarovska and Leo Tolstoi Streets, a man was spotted walking what seems to be a young leopard on a thick leash.
That's according to UAnimals, a Kyiv-based animal protection initiative.
"This species cannot and must not become a pet. Moreover, leopards are dangerous animals, and such 'walks' pose a threat to both the leopard and people," the report said.
Read alsoKyiv to start building new animal welfare center in autumn
Keeping wild animals as pets is banned in Ukraine.
The NGO has appealed to locals to provide any information available on the individual who is keeping a predatory pet.