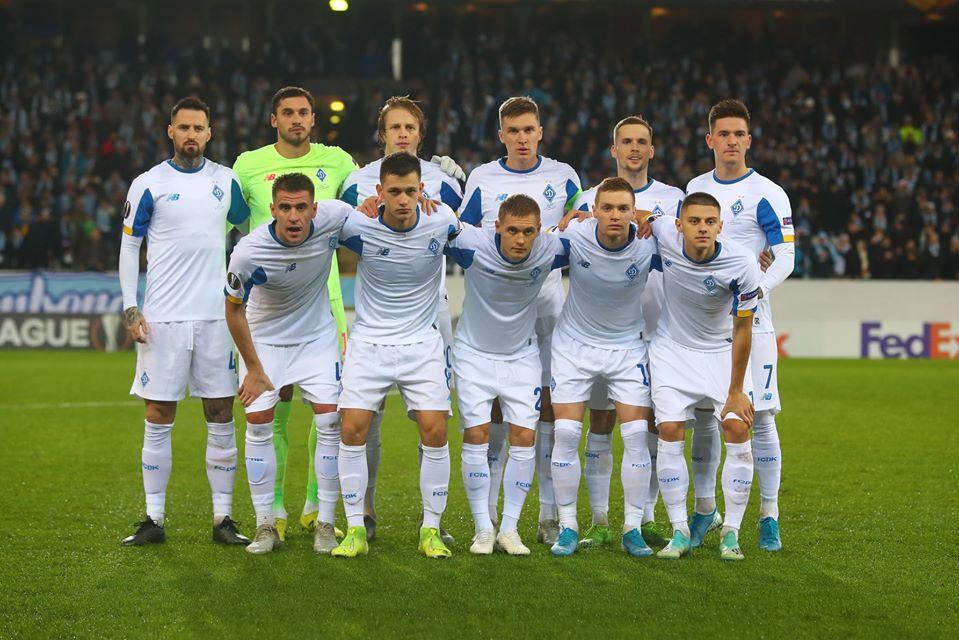 The team scored 113 points in 70 games / Photo from FC Dynamo Kyiv
Dynamo Kyiv rank fifth in the UEFA Europa League's list of the best football clubs in terms of points over the past decade.
The Ukrainians managed to score 113 points during 70 games, the Transfermarkt football website said on Instagram on January 7.
Read alsoShakhtar, Dynamo issue statements following racist incident
Another Ukrainian team, Dnipro, ranked 16th. This football club, which has already ceased to exist, scored 77 points the past 10 years.
The top three with most points in the decade are Sevilla (136 points in 67 games) and Villarreal (128 in 70 games) – both are from Spain, as well as Austria's FC Red Bull Salzburg (120 in 68 games).
As was reported, Dynamo Kyiv also ranked 11th on the UEFA Champion League's list of top 30 clubs (1955-2019), which was announced on December 23, 2019.