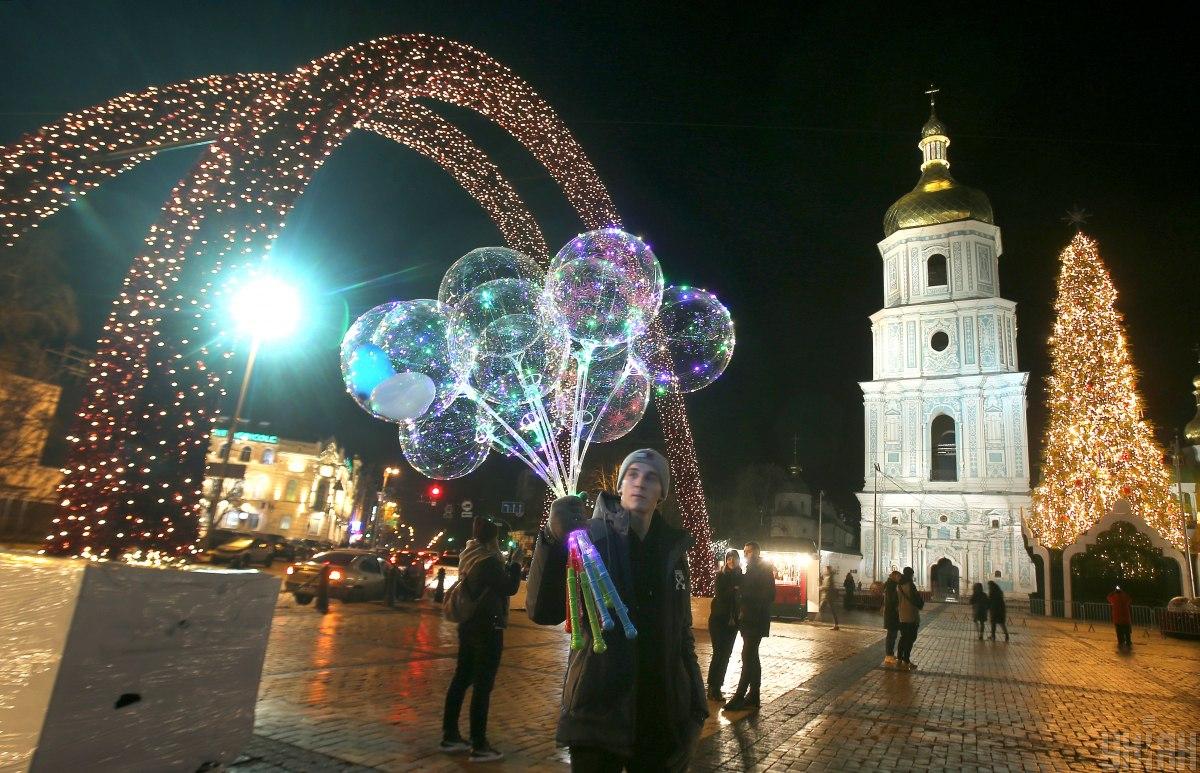 Photo from UNIAN
A total of 4.5 million people visited at least one of Kyiv's two New Year trade fairs.
The fairs had been set up at St. Sophia Square and Kontraktova Square for the duration of winter holidays, TSN reported.
In particular, 150,000 people celebrated New Year's Eve at St. Sophia Square, where Ukraine's main Christmas tree was installed.
It was dismantled on January 14. Now kiosks are also being dismantled, where mulled wine was sold among other festive goods.
Read alsoKyiv's Christmas tree enters top five most beautiful in Europe
The organizers say such early dismantling of the "New Year Town" is due to the fact that, approaching the European traditions, the Christmas tree had been installed earlier. Christmas is over, whereas not all people celebrate the so-called Old New Year (based on the Julian calendar, on Jan 13-14). Thus, the authorities decided to close down the fair earlier than usual.
The New Year's Fair is still operating at Kyiv's Kontraktova Square. It will be shut down on January 19.