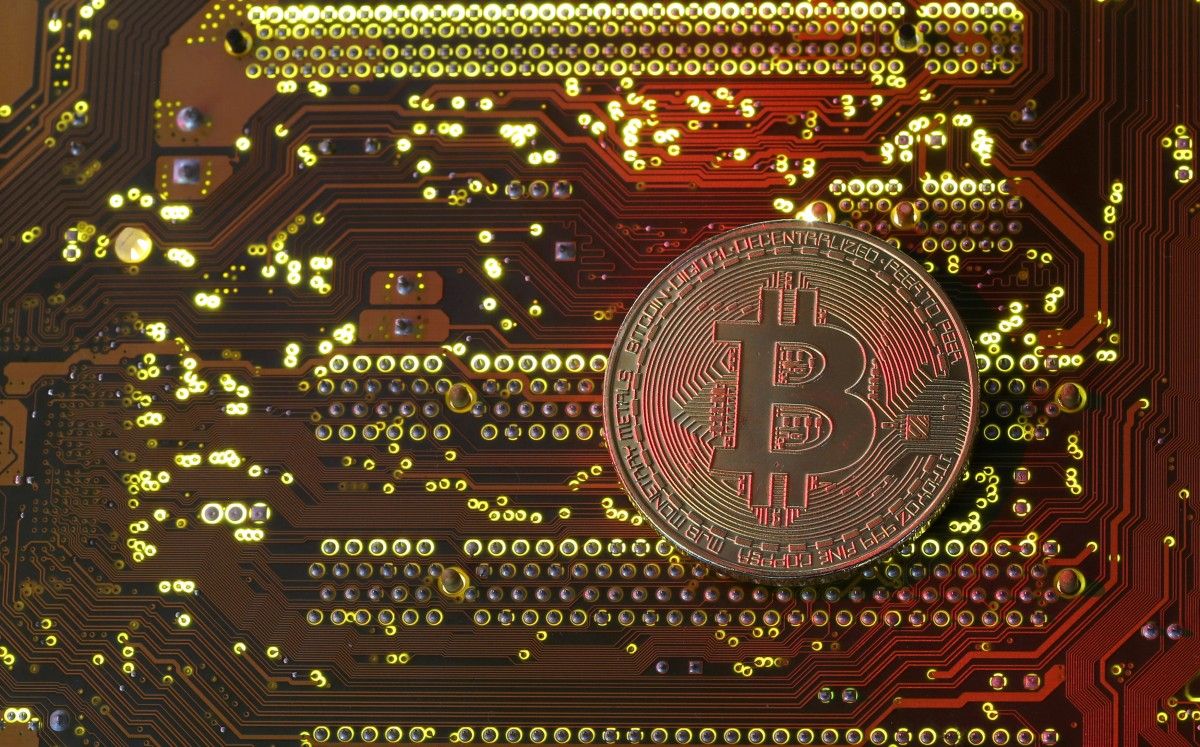 REUTERS
A whistleblower has revealed the existence of a 200-employee Ukrainian Bitcoin (BTC) trading scam that netted $70 million in 2019.
The whistleblower outed the scam by providing footage and internal company documents to Swedish newspaper Dagens Nyheter, which reported the news on March 1, according to CoinTelegraph.
The scam predominantly targets investors based in Australia, New Zealand, and the United Kingdom by using fake news articles advertised on Facebook and some mobile game platforms.
The stories feature interviews with celebrities who purportedly made a killing by investing in crypto – including Gordon Ramsey, Hugh Jackman, and Martin Lewis.
The whistleblower claims that the scam is being perpetrated by Ukrainian company Milton Group from two floors of an office building in Kyiv. The offices are kitted with professional telephone and client management systems.
After responding to the ads, victims would be contacted by call-center workers promising extraordinary returns from cryptocurrencies, foreign currencies and commodities. Fake account statements detailing profits are used to entice further investment from the scam's victims.
Read alsoIn Ukraine, cyberpolice operative demanded bribe in cryptocurrency
Jacob Keselman, the CEO of Milton Group stated that the allegations against it are "incorrect" in a phone interview with Dagens Nyheter. Keselman describes himself as "the wolf of Kyiv"' on his Instagram profile.
The whistleblower claims to have been a part of the scams "retention" team, where he was expected to make 300 calls each day.
He was tasked with "squeez[ing] the money" from clients until their "last cent," and was remunerated on a commission basis.
The operation reportedly poses under many different business titles, including contacting victims under the guise of offering scam recovery services after they have already been duped. If receptive, victims are encouraged to install software on their computer that allegedly steals their online banking information.
The scam also impersonates national tax authorities, posting letters demanding that prospective victims settle fabricated tax debts.
The organization reportedly netted $70 million in 2019, and Dagens Nyheter noted that many victims have been duped out of their life savings.
Read alsoUkraine's justice system employee caught mining crypto at work – media
February saw cybersecurity firm ThreatFabric identify several sophisticated Remote Access Trojans (RATs) targeting cryptocurrency wallets and exchanges.
The RATs include Cerberus, which targets Coinbase users by stealing 2-Factor Authentication (2FA) codes for the Google Authenticator app.