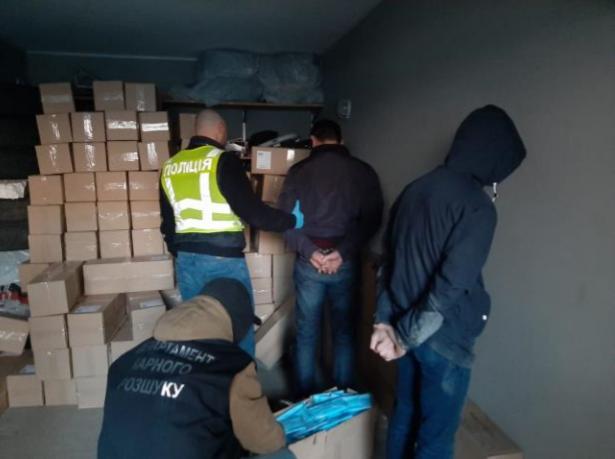 Kyiv Prosecutor's Office
Kyiv police have detained in the capital city of Kyiv an armed gang a few days after they robbed local entrepreneurs of 100,000 medical face masks at gunpoint.
The armed robbery was reported on March 13, according to the press service of the Prosecutor's Office in Kyiv.
According to the victims, medical face masks worth about UAH 1 million (US$37,707) had been purchased in various locations over the past few weeks and were set to be resold amid coronavirus fears.
Read alsoCurrency panic in Kyiv: Dollar up to UAH 27.90 in exchange booths
Apparently tipped about the batch, the attackers, who were posing as SBU security operatives, ambushed the entrepreneurs as they were reloading boxes with masks.
Police have identified and detained three individuals complicit in the crime – local residents aged 26 to 42.
None of them have any relation to law enforcement.