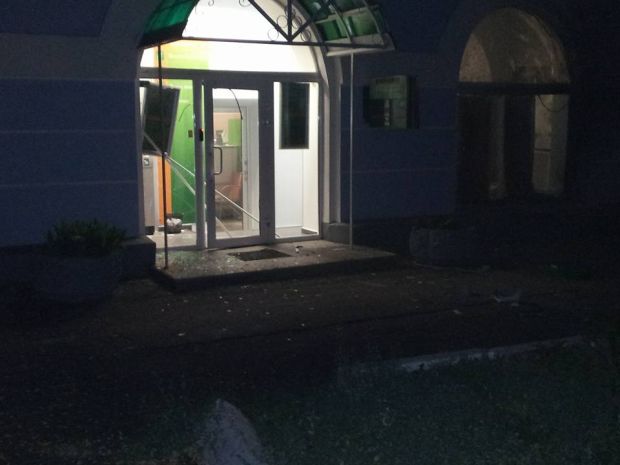 Photo from Facebook, Dmitriy Bitov
According to eyewitnesses, the first explosion hit the office in Pozniaky district. The bank's doors and signs were damaged. Information about casualties is being verified, but no injuries have yet been reported. The Interior Ministry put a security cordon in place, and Akhmatova and Urlivska streets have been closed off.
The second explosion occurred almost at the same time, in Kurenivka district.
"There was an attempt to hit the office of Sberbank of Russia in Kurenivka district at about 0100," one eyewitness wrote on Facebook. "No [major] damage, just [damage to] stucco and partially its windows."