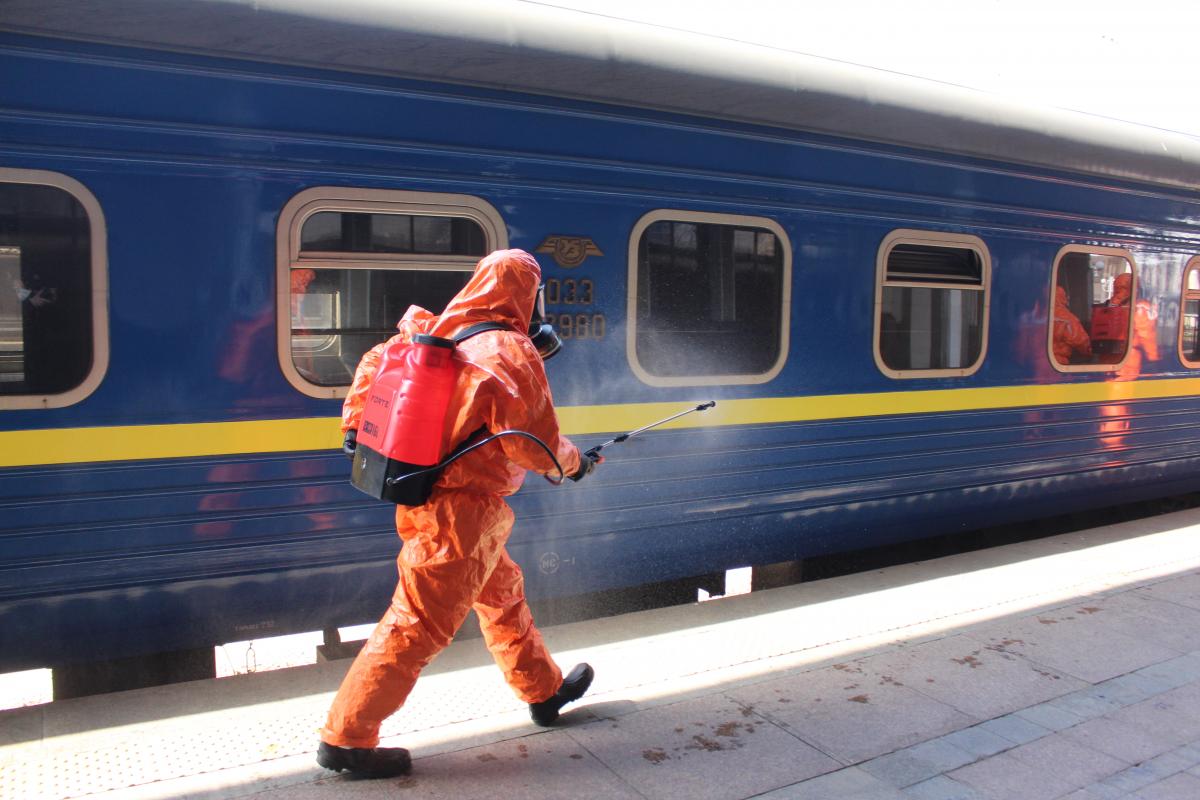 The carriages were disinfected inside and outside / Photo from Ukraine's Emergency Service
Members of Kyiv's rescue service and specialists from the State Emergency Service's Mobile Rescue Center have disinfected the special Moscow-Kyiv train that brought over 700 Ukrainians back home on Sunday, March 29.
All 18 cars underwent deep cleaning, the press office of the State Emergency Service said.
"Our personnel acted in compliance with all safety measures, were wearing special suits and personal protective respirators," it said.
The special Ukrzaliznytsia train arrived in Kyiv from Moscow at about 08:00 Kyiv time on March 29. It brought 716 Ukrainian evacuees from Russia amid the coronavirus COVID-19 crisis.
Read alsoUkraine's confirmed coronavirus cases increase to 418 on March 29
Upon the arrival of the train, border guards and National Police officers cordoned off the area and introduced a limited access regime. All passengers underwent body temperature screening and health surveys. In accordance with the established procedure, they signed informed consents and got sheets with self-isolation instructions.
Departure of the special train from Moscow
On March 28, the same train evacuated about 700 Russians from Kyiv to Moscow.
The coronavirus-related quarantine in Ukraine is in effect until April 24. The Ukrainian border was closed and all regular passenger transportation services were halted on March 28.