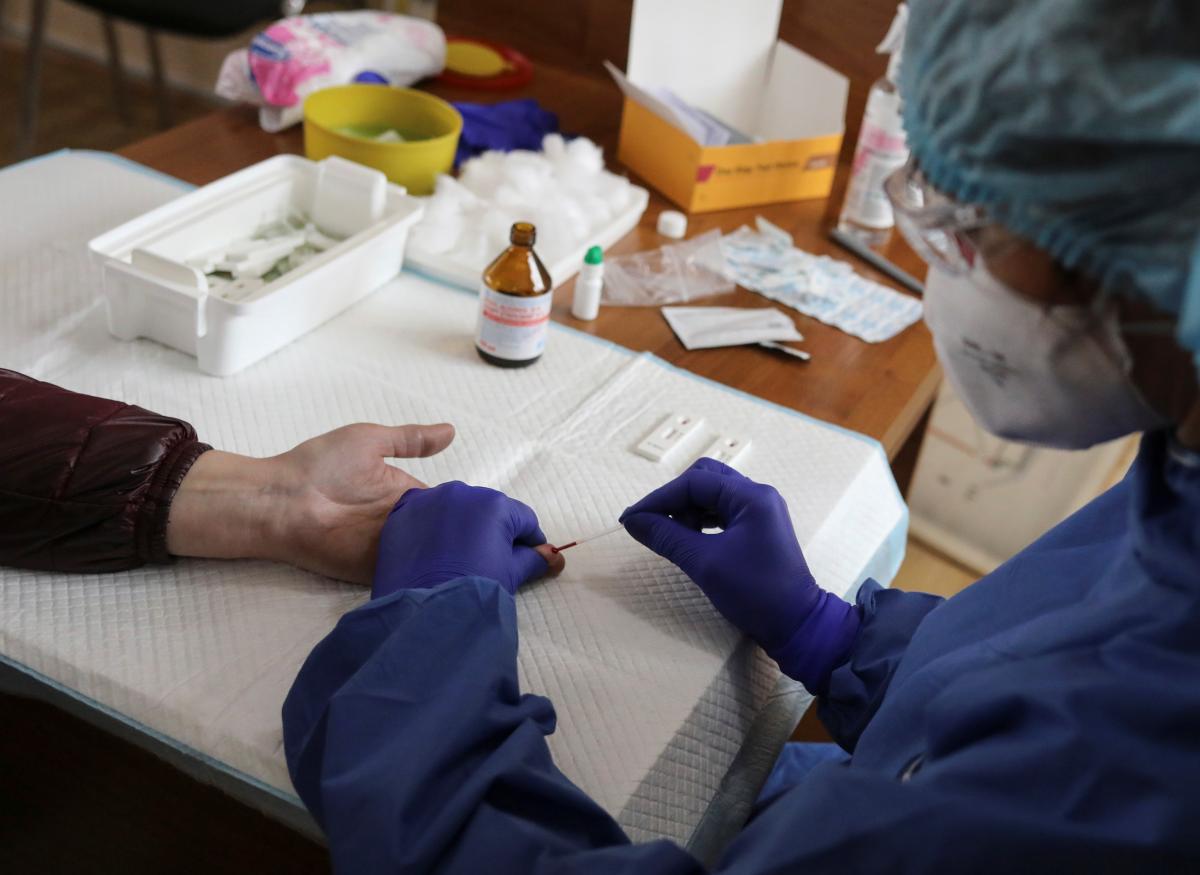 REUTERS
Kyiv Mayor Vitaliy Klitschko has said the number of confirmed COVID-19 cases in the city rose by 12 in the past day, one coronavirus patient died.
"In the past day, the number of Kyiv residents who contracted the coronavirus increased by 12 people, including four children and one healthcare worker. One case is fatal," he said during an online press conference on April 7, 2020.
Read alsoNumber of confirmed coronavirus cases in Ukraine close to 1,500 by Tuesday morning
According to Klitschko, three women aged 34 to 41, five men aged 31 to 67, two three-year-old girls, and two boys aged 6 and 15 are among those infected.
Klitschko said two new patients had been hospitalized, while another 10 were self-isolating, undergoing treatment at home under the supervision of doctors.
The fatality was a 36-year-old man. "Doctors of Oleksandrivska Hospital had been fighting for his life for almost two weeks. He was connected to an extracorporeal membrane oxygenation (ECMO) machine to oxygenate the blood. But the man's lungs were very damaged and it was not possible to save his life," the mayor said.
The capital city has already as many as 279 confirmed COVID-19 cases, he said.
Most of those Kyivans infected over the past day have not recently traveled outside the country, i.e. they were infected inside Ukraine, he added.