The number of confirmed cases nears 50 / Photo from facebook.com/doc.antonenko
Lyudmila Antonenko, the head doctor of Kyiv's Oleksandrivska hospital, which is now the epicenter of the fight against the novel coronavirus in the capital city, has updated on confirmed and suspected cases in her hospital.
"The threat is growing ... As of April 13, there were 74 patients in the infectious disease wards of Kyiv's Oleksandrivska clinical hospital, of whom 49 are confirmed coronavirus cases, 19 are suspected ones, 61 have pneumonia, three are in intensive care, one is on a ventilator," she said on Facebook late on Monday, April 13.
Read alsoKyiv Pechersk Lavra shut down for quarantine as coronavirus hotbed (Photo)
She also briefed on two deaths in the hospital: two men – aged 48 and 74 – died there. "Both arrived while being in an extremely serious condition, with double, polysegmental pneumonia; [they] were immediately taken to the intensive care unit and put on a ventilator," she said.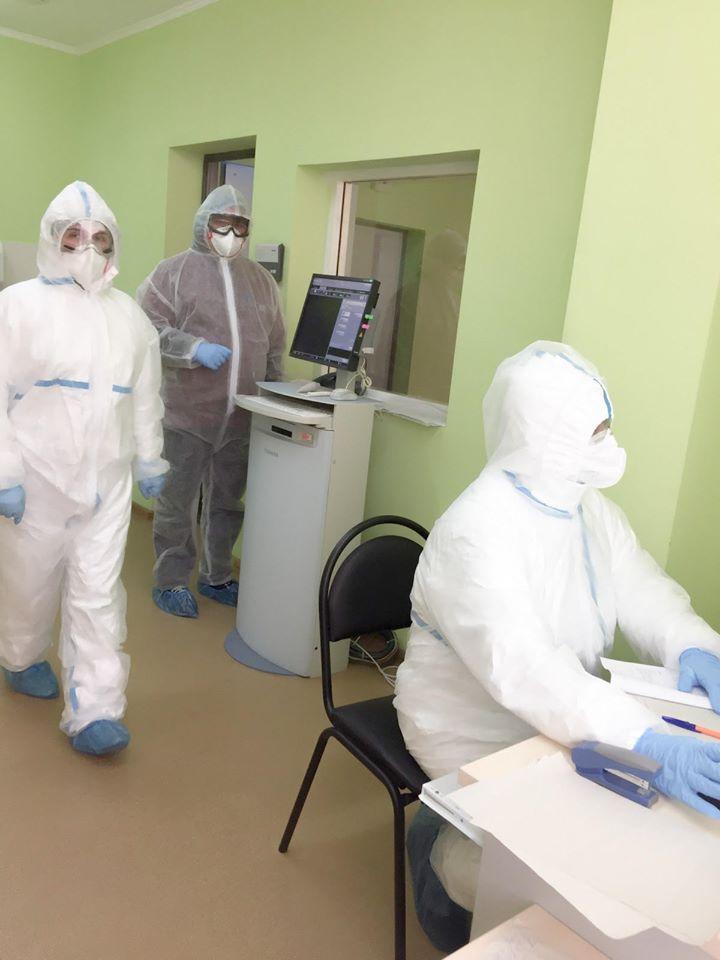 Doctors have been fighting for patients' life / Photo from facebook.com/doc.antonenko
"The 48-year-old patient was connected to an extracorporeal membrane oxygenation (ECMO) machine. Doctors had been trying for more than two weeks to bring him back to life. We had been fighting for the 74-year-old patient for a week. He had serious concurrent cardiovascular diseases," she said.
"Unfortunately, in the past week, there was a trend towards an increase in the number of hospitalized patients in the infectious disease wards from 10 to 17 per day. All cases are moderate and severe," she added.
Doctors predict the peak after Easter / Photo from facebook.com/doc.antonenko
The hospital's doctors do not rule out that the peak incidence will be seen in the near future, in particular, after Orthodox Easter, marked in Ukraine on April 19 this year. This is due, according to Antonenko, to a large number of infected priests and, probably, church members.