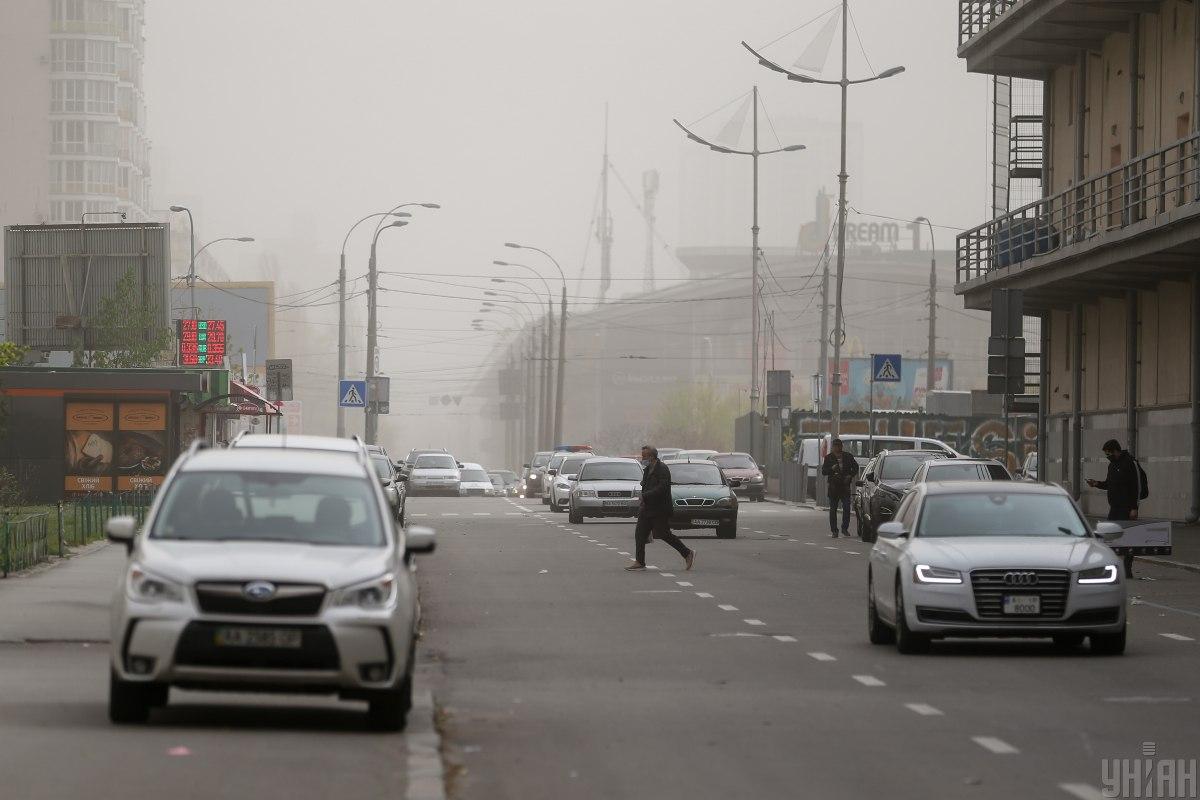 Photo from UNIAN
As of Friday morning, Kyiv ranks second in the Air Quality Ranking as the world's most polluted city after topping the list Thursday night.
On April 17, US Air Quality Index (AQI) for Kyiv is 163, with the norm being up to 50m as reported by a Swiss-based IQAir, which monitors the level of air quality across the globe.
The dirtiest air is recorded in the Chinese city of Chongqing.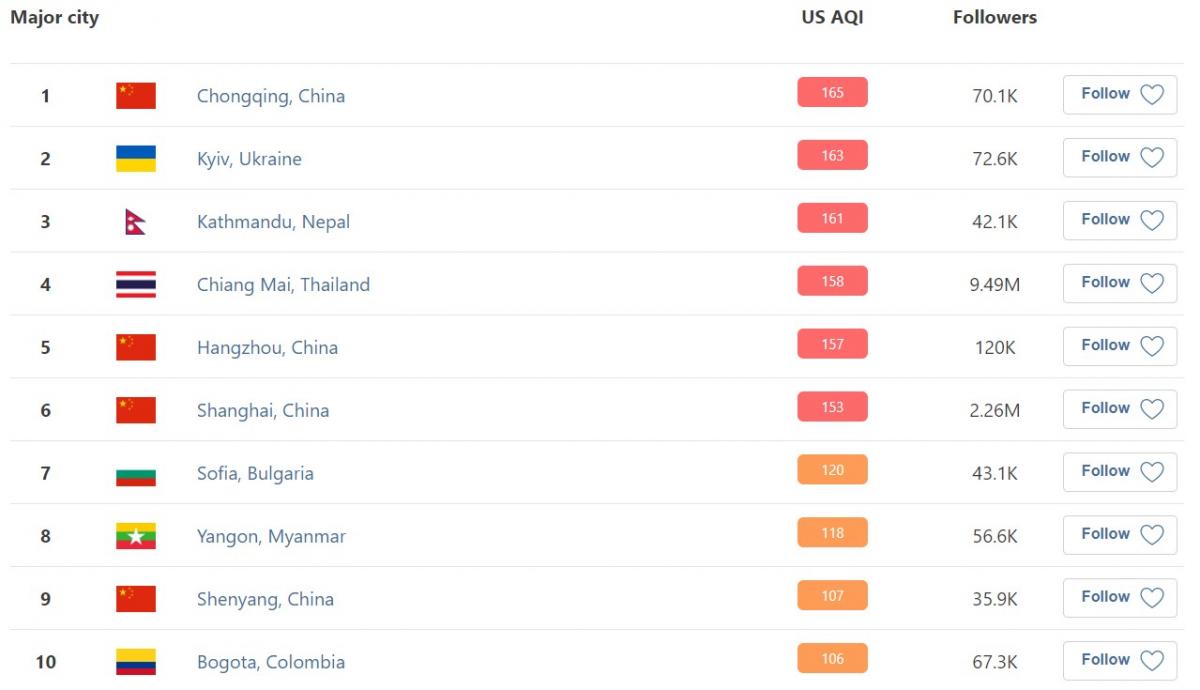 IQAir
On Thursday night, AQI for Kyiv stood at an unprecedented 380, turning Ukraine's capital into the most polluted city in the world.
Municipal authorities strongly advise that local residents stay inside and keep their windows shut.
Many Kyivans report they had trouble falling asleep overnight Friday as they sensed smoke even inside their households.
Read alsoWildfire destroys 30% of tourist sites in Chornobyl zone
In several spots outside Kyiv, including northwest of the city – in Zhytomyr region and the Chornobyl exclusion zone – wildfires broke out on Thursday before strong winds brought combustion products toward Kyiv.
This came in an aftermath of a highly unusual dust and sand storm that hit the capital in the afternoon.
Here's a glimpse into a sand dust storm observed in Kyiv Thursday afternoon.