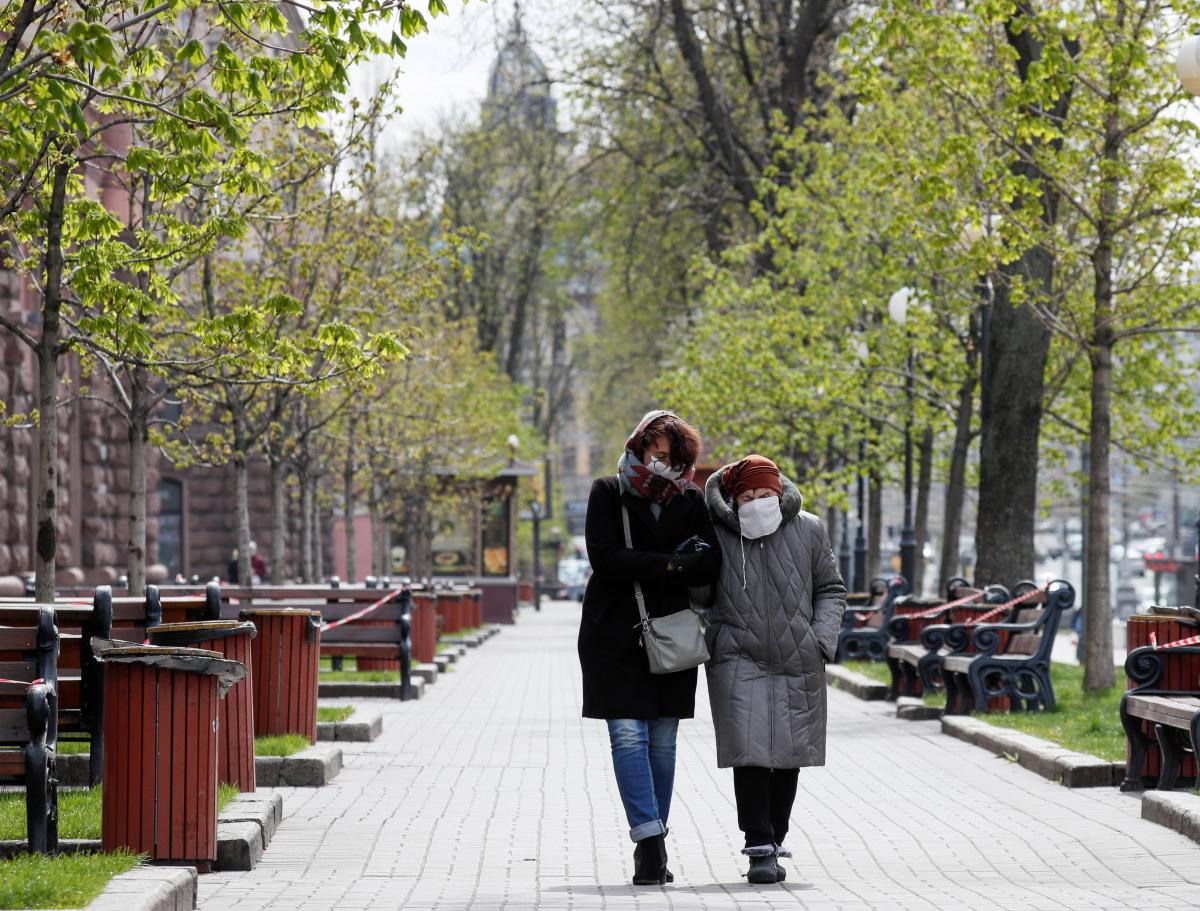 REUTERS
Kyiv Mayor Vitaliy Klitschko has said the number of confirmed COVID-19 cases in the city rose to 705 as of April 17.
"Another 61 Kyiv residents contracted the disease in the past day, including seven doctors. As of today, the capital city has as many as 705 confirmed COVID-19 cases," he said at a briefing on April 17, 2020, according to an UNIAN correspondent.
According to Klitschko, 31 women aged 20 to 97, 28 men aged 19 to 71, and two two-year-old boys are among those infected.
Read also"Red level" of air pollution prevails in Kyiv Friday morning (Photo)
Moreover, another seven cases have been recorded in the Kyiv-Pechersk Lavra monastery.
"Sixteen patients have been hospitalized, while others were self-isolating, undergoing treatment at home under the supervision of doctors. As of today, 30 people have recovered from coronavirus in the capital city," the mayor said.
Klitschko added 40 people with increased body temperature had been denied entry to the city at checkpoints set up on major highways around the capital in the past day. Citizens were advised to head back home, call up their family doctor, and isolate at home.