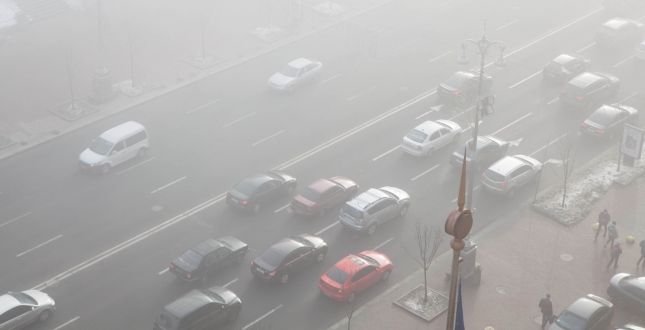 Kyiv's AQI was 150 / Photo from kievcity.gov.ua
Air quality in Kyiv deteriorated significantly on Tuesday morning.
As of 08:53 Kyiv time on April 21, it ranked fourth in the live Air Quality and Pollution City Ranking as the city with the dirtiest air.
Its Air Quality Index (AQI) was 150, which means Kyiv's air is harmful to human health, according to the QIAir world air quality ranking.
Read alsoKyiv tops Air Quality Ranking as most polluted city on April 16
The top three most polluted cities were Chiang Mai in Thailand, Kuwait City in Kuwait, and Hanoi in Vietnam.
As UNIAN reported earlier, as of 23:48 local time on April 16, Kyiv ranked No. 1 with its index being 381. Air quality in the city was very poor due to local wildfires and forest fires in the Chornobyl Exclusion Zone, which have been lasting more than a week.
On April 19, the city slid to the 10th place in the ranking.
On April 20, air quality in the city of Kyiv, as well as in Kyiv and Zhytomyr regions improved, the concentration of dust and combustion residues was close to normal.