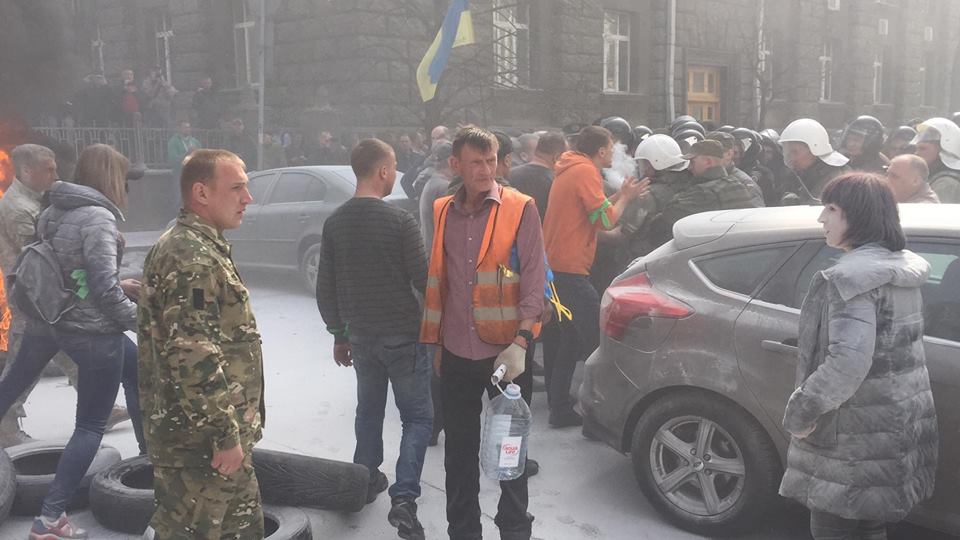 Protesters insist on real lustration at law-enforcement agencies / Automaidan

Police tried to extinguish the burning tires, 112.ua wrote.
The protesters demand that Poroshenko come out to them. They have driven a pickup van with the gallows as a symbol of the lustration close to the president's office, Ukrainian news service TSN reported.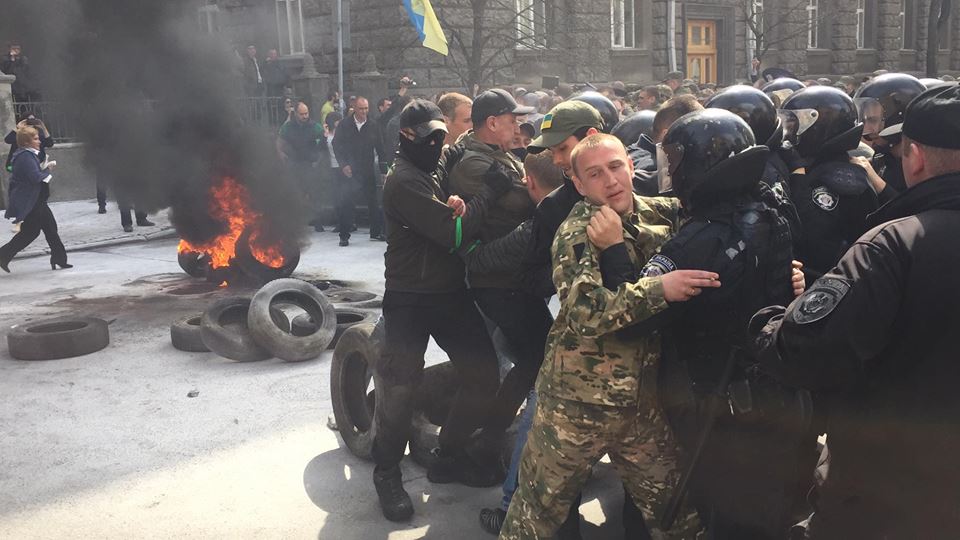 Facebook / Automaidan
Video footage and images made by witnesses and posted in social networks show that several hundred policemen have formed a cordon at the presidential administration's building to block the way for the protesters.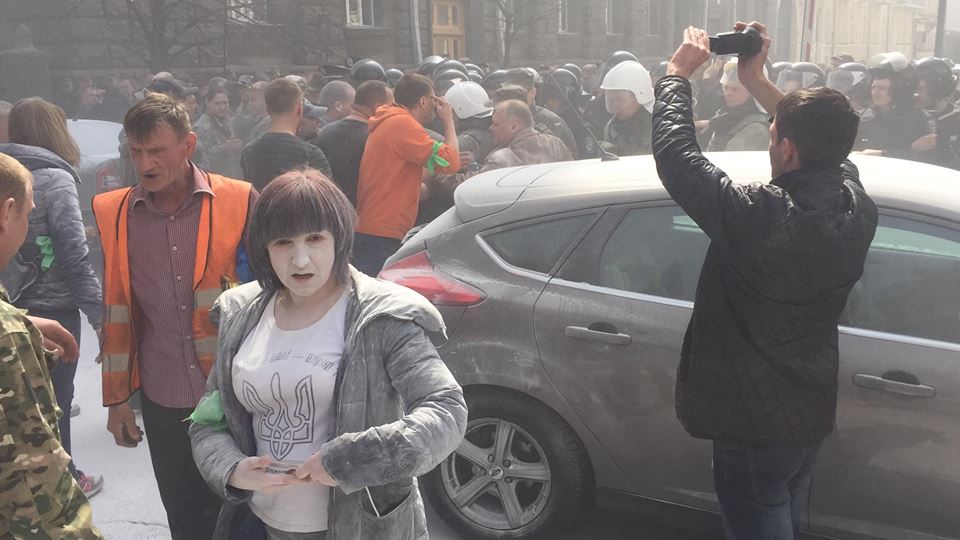 Facebook / Automaidan
The nearby street is covered with white powder of a fire extinguisher and the tires continue burning.
Зараз під АП сутички. Автомайданівці підпалили шини. Вимагають люстрації силовиків, прокурорів...

Опубликовано Irina Lisovaya 8 апреля 2016 г.
Later the Automaidan's official Facebook page issued a statement saying that NGO Automaidan has nothing to do with the protest outside the Presidential Administration's building on Friday.
"We understand the demands of the participants in the protest rally, we even support some of them, but unfortunately the protesters include dubious persons, pseudo-Automaidan members whose sincerity we do not believe in due to their involvement in paid-for activities in the past. They were excluded from our organization for this," the statement said.
The Automaidan published its "black list" of the expelled members, including Serhiy Koba, who was reportedly seen in the April 8 protest event.
Koba is explaining the protesters' demands (in Ukrainian)