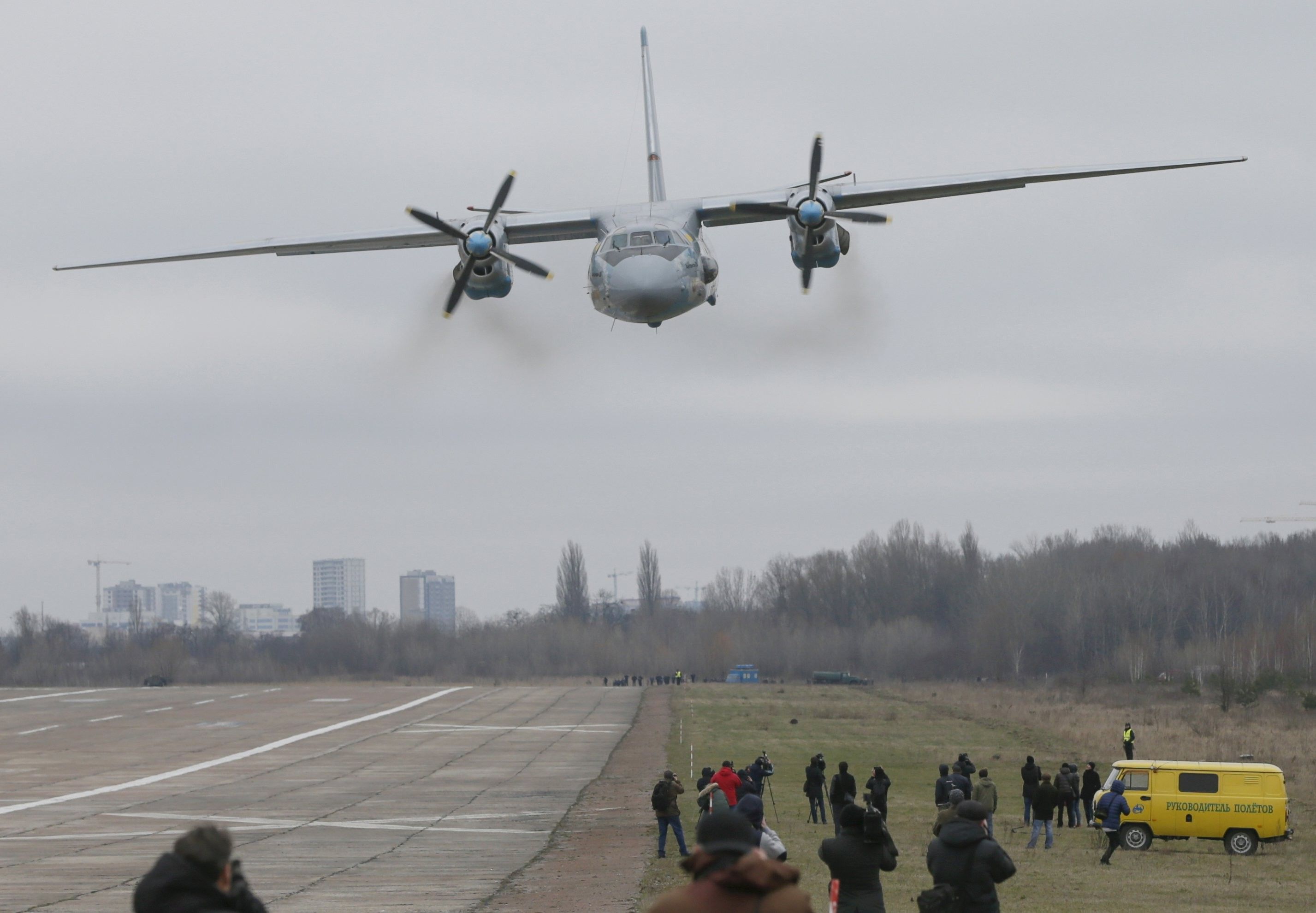 REUTERS
The certificate enables the company to upgrade Ukrainian transport aircraft according to NATO standards, according to the report.
Last year, the company carried out repair and maintenance work on dozen AN aircraft belonging to the Ukrainian Air Force and Navy, the National Guard, the State Service for Emergency Situations of Ukraine and the Ministry of Defense of Hungary.
Read alsoAntonov restores An-22 Antey cargo plane (gallery)In April this year, the Civil Aviation Plant 410 signed a contract with the Egyptian Air Force on maintenance and upgrade of three An-74 aircraft, according to the requirements of the contracting country, and is now in talks with potential customers from NATO member states.
According to the newspaper, last year the company posted a net profit of over UAH 48 million. The company's total income generated under all types of activity reached almost UAH 2 billion, which was higher by 114% than in 2014.
As reported earlier, Ukrainian President Petro Poroshenko enacted a decision of the National Security and Defense Council on the approval of the Strategic Defense Bulletin of Ukraine.
Read alsoNATO Assistant Secretary General: "NATO and Ukraine share a common interest in discussing lessons learned from hybrid warfare"The document, which was drafted in close cooperation with the advisers from the NATO member states, stipulates the development of Ukraine's defense capabilities until 2020, reforming of the Armed Forces according to NATO standards, and strengthening of the democratic civilian control in the defense sphere.